Archive | Youth Climbing
RSS feed for this section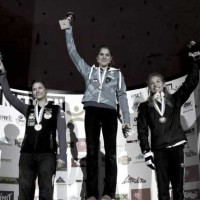 Results from the World Youth Championships of sport climbing held August 25-28, 2011 in Imst, Austria
Read full story
·
Comments { 22 }
·
Climbers { 43 }
Alex David Johnson, Alex Fritz, Andrew Kim, Audrey Hsu, Augy Cohn, Ben Isaac Tresco, Bernhard Röck, Brendan Mitchell, Callie Walter, Dana Riddle, Danny Aleksovski, Delaney Miller, Dmitry Fakiryanov, Domen Skofic, Dominic LaBarge, Edward Hamer, Francesca Metcalf, Ievgeniia Kazbekova, Jacquelyn Wu, Jesse Youngwerth, Jessica Pilz, Johanna Ernst, Joseph Gifford, Josh Levin, Julia Serriere, Jure Raztresen, Katie Lamb, Keiichiro Korenaga, Kyle Francis, Laurel Todd, Lila Neahring, Loic Timmermans, Magdalena Röck, Michaela Kiersch, Momoka Oda, Naoki Shimatani, Nicholas Bradley, Salomé Romain, Sasha DiGiulian, Sierra Carroll, Solomon Barth, Stefano Ghisolfi, Tina Johnsen Hafsaas
·
Areas { 0 }
No Areas associated with this post
Semi-finals and Finals of the 2011 Youth World Championships (of sport climbing) take place tomorrow (Saturday, August 26th) in Imst, Austria.  Watch live beginning at 10:00 AM local time (4:00 AM EST) as some of America's best young climbers test their skills on youth climbing's biggest stage.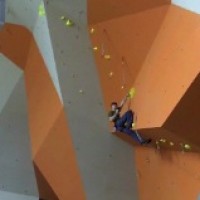 News & Notes about an 8 year-old sending V10, a new climbing gym, route development and much more…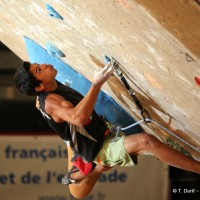 One of America's brightest young rock stars finishes on the podium at the 2009 World Youth Championships in Valence, France. UPDATED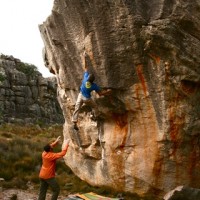 Sport climbing news from France and Colorado and a slew of notes…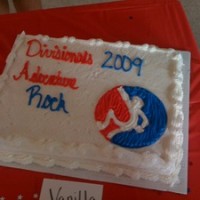 I learned a couple of things while coaching/belaying/juding at this weekend's USAC SCS Youth Divisionals held at my home gym of Adventure Rock.