Climbing Areas Archives: Céüse
A funny thing happened earlier this week: Adam Ondra "finally" repeated Biographie in Céüse and barely anyone seemed to notice.
PlanetMountain caught up with Alex Megos after his one day ascent1 of Biographie (5.15a):
I warmed up by checking out the moves on Biographie, this took circa 1 hour. Then I started to make the attempts, and had circa 30 – 40 minutes rest between each go. Conditions were very good and my first feeling was: I'm going to send it today.
His thoughts on why he didn't try to flash or onsight the route are interesting to read as well.
 I've seen a lot of people refer to him having done it in three attempts, but I think it was actually four.  But who's counting, right? ↩
In case we needed more evidence that Alex Megos is one of the top climbers in history, over the weekend he repeated Chris Sharma's Biographie (5.15a) in just one day.
One.
Day.
Biographie.
Incredible.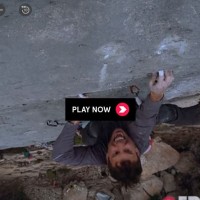 Footage of Jonathan Siegrist on Biographie