Climbers Archives: Emily Harrington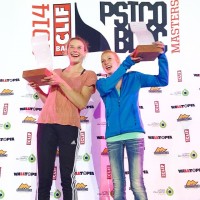 Claire Buhrfeind and Sean McColl emerge victorious at the 2014 Psicocomp
Read full story
·
Comments { 3 }
·
Climbers { 31 }
Alex Johnson, Andrea Szekely, Angie Payne, Ashima Shiraishi, Benjamin Parkin, Carlo Traversi, Chris Sharma, Claire Buhrfeind, Daniel Woods, Delaney Miller, Emily Harrington, Grace Mckeehan, Isaac Caldiero, Jacinda Hunter, Jimmy Webb, Jon Cardwell, Josh Larson, Kai Lightner, Kleman Becan, Kyra Condie, Margarita Marsanova, Matty Hong, Meagan Martin, Michael O'Rourke, Michaela Kiersch, Nacho Sánchez, Noah Ridge, Paul Robinson, Sara Griffith, Sasha DiGiulian, Sean McColl
·
Areas { 0 }
No Areas associated with this post
I enjoyed reading these interviews the American Alpine Club did with Emily Harrington, Paige Claassen, Melissa Arnot, Sibylle Hechetel, Janet Bergman Wilkinson and Jenn Fleming over the weekend to commemorate International Women's Day.  I particularly liked Flemming's take on the biggest misconception about women in climbing:
I think that the biggest misconception about women in climbing is that emotion is a weakness. Men and women climb, behave, and react along a spectrum of emotion; often the typically "female" reaction (e.g. tears or other overly emotional behavior) is perceived as a weakness. In actuality, we all cope with stress in a very individual manner, and there is no objective "best way" to do so.
buy lexapro online https://buynoprescriptionrxonline.net/dir/lexapro.html no prescription

Emily Harrington with a very honest look back on a trip she took to Morocco to climb with Hazel Findlay for the 2013 Reel Rock Film Tour:
I had never climbed a big wall like that before, with such difficult and engaging climbing, daring and dangerous runouts, and for such a long period of time. The entire experience was utterly exhausting.
buy zithromax online https://www.mydentalplace.com/wp-content/themes/SimplePress/includes/widgets/php/zithromax.html no prescription

The film crew seemed stressed at first at our hesitation to go back and try again, as if the story wouldn't be complete without another try, but what if we didn't want to try again? Well, we didn't.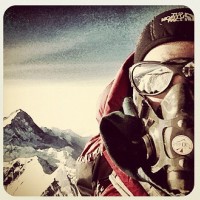 Emily Harrington and Sam Elias visit the top of the world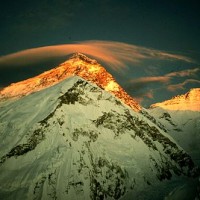 Emily Harrington and Sam Elias leave for…Everest?