Climbers Archives: Audrey Sniezek
Audrew Sniezek, writing on her blog about how she juggles a full-time job and sending 5.14b with her recent repeat of Lost World  at Little Si, WA:
The early morning routine, if you don't already know this about me, is sport climbing 'alpine style' starting at the crack of dawn. We call ourselves the Breakfast Club or the Morning Crew and though the group has dwindled down over the years to only a few remaining, it was exciting to see a resurgence in numbers. The morning group has been gathering and climbing at this wall and Exit 38 since as early as 2005. We come from all around the city, meet and carpool to the cliff sometimes in the dark so we can get the most time on the wall before having to rush back to the city for work. While there has been an ebb and flow of the morning group, there has generally been a core set, primarily Microsoftees, that have endured and includes myself. These early morning sessions allow us to get in some good climbs with cooler temps and no crowds. We get in a full day at work and for those with families, get to enjoy dinner at home with their spouse and kids. In the summer, the sun hits the wall as early as 8:30 and if it's a hot day, can become impossible to climb on the wall by 9:30, which is perfect for us. We can easily be off the wall and in the office by 10:30/11am.
I'll always be that much more impressed with someone's hard climbing if they are doing it while juggling "real world" responsibilities at the same time.
40-year-old Audrey Sniezek's steady progress through the years has paid off the past couple of weeks at Little Si, WA.  A few weeks back she did the FFA of Dr. Evil (5.14a) and now, as detailed in the latest entry in her blog, she's completed the FFA of Extended Evil (5.14b) which climbs part of Dr. Evil before branching off.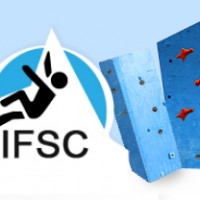 Results from the Lead World Cup held over the weekend at Boulder, Colorado's Movement Climbing & Fitness
Read full story
·
Comments { 12 }
·
Climbers { 39 }
Akiyo Noguchi, Alex David Johnson, Alex Johnson, Ally Dorey, Amanda Sutton, Amelia Metcalf, Angela Eiter, Audrey Sniezek, Ben Hoberg, Ben Spannuth, Carlo Traversi, Charlotte Durif, Chelsea Rude, Delaney Miller, Emily Harrington, Ian Dory, Jakob Schubert, Johanna Ernst, Jorg Verhoeven, Josh Levin, Kevin McCartney, Maja Vidmar, Manuel Romain, Matt Hong, Michaela Kiersch, Mina Markovic, Momoka Oda, Noah Ridge, Owen Graham, Paige Claassen, Ramon Julian Puigblanque, Romain Desgranges, Ryan Sewell, Sachi Amma, Sasha DiGiulian, Sean McColl, Shane Puccio, Steve Hong, Tiffany Hensley
·
Areas { 0 }
No Areas associated with this post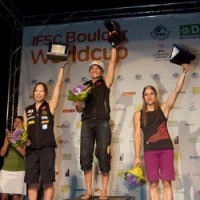 The 2011 Bouldering World Cup circuit finished up last weekend in Munich, Germany with Kilian Fischhuber and Anna Stöhr claiming the overall titles while American Alex Puccio cemented her 3rd place finish in the overall standings
Read full story
·
Comments { 1 }
·
Climbers { 21 }
Akiyo Noguchi, Alex Puccio, Alexey Rubtsov, Angie Payne, Anna Stöhr, Audrey Sniezek, Courtney Sanders, Daniel Woods, Dmitry Sharafutdinov, Guillaume Glairon-Mondet, Juliane Wurm, Kilian Fischhuber, Klemen Becan, Melissa Le Nevé, Mina Markovic, Mykhaylo Shalagin, Rustam Gelmanov, Sasha DiGiulian, Shauna Coxsey, Tsukuru Hori, Yana Chereshneva
·
Areas { 0 }
No Areas associated with this post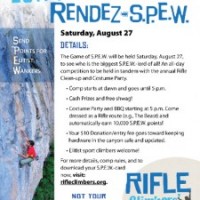 News & Notes from Jonathan Siegrist, 5.14d and V14 in a week by Jorg Verhoeven, a hard mult-pitch gets repeated and MUCH more…