Tag Archives | Psicobloc Masters Series
Justin Roth, writing on The Stone Mind about last week's Psicocomp:
The 2014 Psicocomp ended up even more exciting than the 2013 version. Clearly the event organizers paid attention to issues they encountered on their maiden voyage and tried to remedy them (hot tubs to keep soaked competitors from going hypothermic between heats, for example). Like bakers tweaking a recipe, they adjusted the ingredients and the ratios to create a better overall result. Speed climbing up a steep wall in a head-to-head sudden-death format with little downtime, plus big falls into water, all in a scenic outdoor setting (coincidence that it's at an Olympic training facility?), attended by some of the continent's strongest climbers—it turned out to be a heady mix that left the attending throngs stoked.
Between this and what happened at April's SCS Nationals it's been a pretty big year for speed climbing.
Delaney Miller, writing on Petzl's blog after finishing 2nd in the Psicocomp for the 2nd consecutive year:
Rock climbing is my absolute passion and I consider myself incredibly lucky to have discovered it at such a young age. I am excited to return for Psicocomp next year and I hope to see more competitions like it emerge, as they're tons of fun and great for the sport. I hope events like these will help the sport gain recognition and momentum worldwide, so others can likewise realize how amazing climbing can be.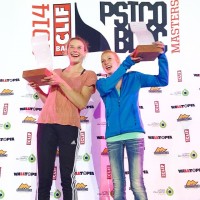 Claire Buhrfeind and Sean McColl emerge victorious at the 2014 Psicocomp
Read full story
·
Comments { 3 }
·
Climbers { 31 }
Alex Johnson, Andrea Szekely, Angie Payne, Ashima Shiraishi, Benjamin Parkin, Carlo Traversi, Chris Sharma, Claire Buhrfeind, Daniel Woods, Delaney Miller, Emily Harrington, Grace Mckeehan, Isaac Caldiero, Jacinda Hunter, Jimmy Webb, Jon Cardwell, Josh Larson, Kai Lightner, Kleman Becan, Kyra Condie, Margarita Marsanova, Matty Hong, Meagan Martin, Michael O'Rourke, Michaela Kiersch, Nacho Sánchez, Noah Ridge, Paul Robinson, Sara Griffith, Sasha DiGiulian, Sean McColl
·
Areas { 0 }
No Areas associated with this post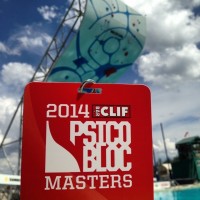 Tune in live tonight at 6:50 MDT for the final round of the 2014 Psicobloc Masters Series from Park City, UT