Climbing Areas Archives: Rifle
The historic season of sending in Rifle continues as Climbing reports that Emily Harrington repeated Joe Kinder's Waka Flocka (5.14b), her first of the grade in Rifle.
Update – More from Harrington on her blog:
I learned alot from climbing on Waka Flocka.  I learned how to climb more powerfully, to try harder, and to have patience.  Like Chris said, every route is a process, and even the mental aspects don't come easily.  Most importantly though, I realized through this experience how important climbing is to me.  I went through a phase a few years ago where I wasn't sure if climbing was my true passion, or if I'd just gone down that path subconsciously because I didn't know any different.
buy cipro online https://buynoprescriptionrxxonline.com/dir/cipro.html no prescription

 It took several years to realize how much I care about this sport and the lifestyle that goes along with it.
buy amoxicillin online https://buynoprescriptionrxxonline.com/dir/amoxicillin.html no prescription

 I am fortunate to have this life, and I wouldn't want it any different.
After a disappointing finish in the World Cup in Boulder, Ramon Julian Puigblanque made the drive west to Rifle for a short trip and things went just a little better for him there:
On day two, Julian onsighted Living in Fear (5.13d), shaking out in the worst possible places, and making the super-sustained testpiece look like 5.10, according to witnesses. After onsighting Living, Julian returned to the Wicked Cave, and surprised himself by onsighting The Crew (5.14c), one of the hardest routes in the canyon. The performance surprised even Julian, who said that it was a true "a muerte" fight to the end. Some of the hardest moves on the route are right at the top, and are said to be especially hard if you're short.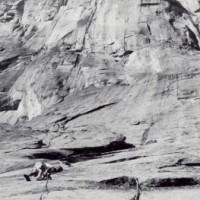 News & Notes from Lynn Hill, Joe Kinder, Sasha DiGiulian, Reno climbing walls, 50 year anniversaries and more…
Nearing the end of his time in Rifle for the season, Jonathan Siegrist adds a new testpiece to the canyon