Deadpoint Magazine has already added two new videos to their recently unveiled DPM HDTV channel.  I'm all for the fast start, but it remains to be seen how long they can afford to keep this up.  Let's hope for a long time.
First up is the footage from Paul Robinson's 2nd ascent of Psychedelic (5.14d) in St. George, UT.  Check out the shoes!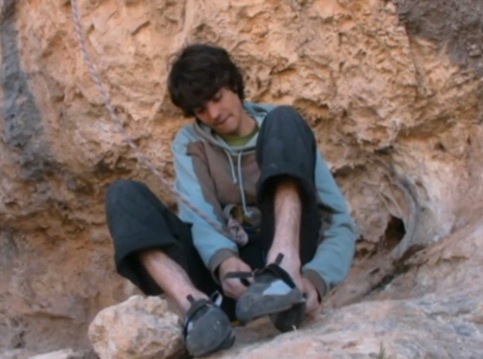 The other video is of James Litz doing the FA of a V13 in Joe's Valley, UT called Masterpiece.