Well, that didn't take long.  Yesterday I mentioned that Joe Kinder was working on a link up in Southern Utah that could be one of the harder routes in America.  Sure enough, later in the day yesterday he pulled out the send to create The Re-Up (5.14d).  The Re-Up is actually a link up of Unforgivable and Slaughterhouse 5 as pictured below.
The Re-Up climbs the pink to blue to purple link-up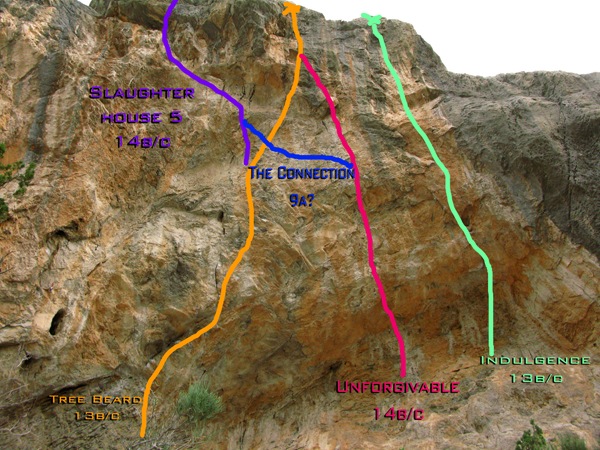 You can read the full story at Kinder's blog.
I'm going to go ahead and assume that this success was because of the encouraging words I sent along via The Facebook yesterday, right Joe?
buy xifaxan online https://gaetzpharmacy.com/dir/xifaxan.html no prescription