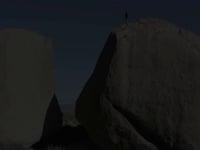 [vimeo http://vimeo.com/37719575 w=980&h=551]
| Video Source | ClimbingNarc Video Page
We have been climbing and filming with a ton of awesome people for the past month in Bishop, California.

Classics, test pieces, and scary highballs are featured from this amazing area.

Climbers featured:
Lisa Rands, Ethan Pringle, Ken Etzel, Josh Vale, Zach West, Jeremy Rush, Dylan Bogdan, Mike Bacon, Abbey Grooms, Bill McLemore and Ian Cotter-Brown.

The Film will be available for download at our website Rockwarriorfilms.com for 10$.
Hope everyone enjoys!
Related Videos
Posted In:
Bouldering
Areas:
Bishop
,
Buttermilks
,
Happy Boulders
,
Rock Creek