Big news out the Midwest1 over the weekend as Jim Merli2 completed a 10 year project of his at Sawmill Creek Dome in Northern Minnesota, yielding a problem called L' Étoile du Nord that is likely somewhere in the V14 range.  The project in question was a sit start to a problem called The Amateur, a V12 or 13 that was also established by Merli.  The low start adds several moves of even more difficult climbing to reach The Amateur's difficult crux moves.
Click the image below to see video of Merli making the first ascent of the full line, L' Étoile du Nord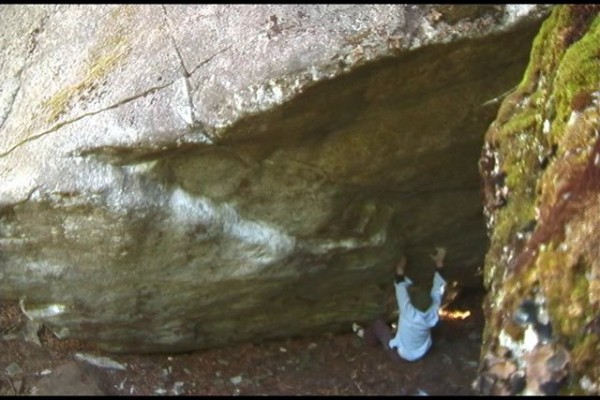 For reference, here's a video of a very strong climber who has climbed numerous V12s3, one Nic Oklobzija, unable to do the moves on The Amateur…followed by Merli making them look easy.