After months of anticipation (at least on my part) the iPhone/iPod Touch app for the Red River Gorge guidebook is almost here.  One of the first of its kind, Red River Gorge Rock Climbs takes the updated 3rd edition of the popular Red River Gorge printed guidebook and leverages the iPhone platform to deliver what I think looks like a really useful tool.
While the full version is still at least a week away, you can download a free "Lite" version from the App Store by clicking here.  Included are topos for popular crags Drive By and Roadside which allows you to get a feel for how a guidebook can utilize a device like the iPhone.
The full version will cost $29.95 which to me seems like a fair price especially when you consider that this version includes free route updates every 6 months for the first 2 years of the app.  This almost certainly means that I won't be upgrading to the new printed guidebook; something I'm guessing will be the case for many. According to the publisher, purchasers of the app will get a coupon for 50% off the print version.  Not a bad deal.
The feature I'm personally most interested in trying out at the crag is the search function which will hopefully limit the hours of paging through the guidebook that seems to take place every trip.  The one obvious addition to the app that would be very cool would be some sort of link between the app's ticklist feature and a user's RedRiverClimbing.com ticklist.  It's never too soon to start begging for more free features hope.
Here are a few screenshots from the app to give you an idea how it looks:
Chris Sharma on the splash screen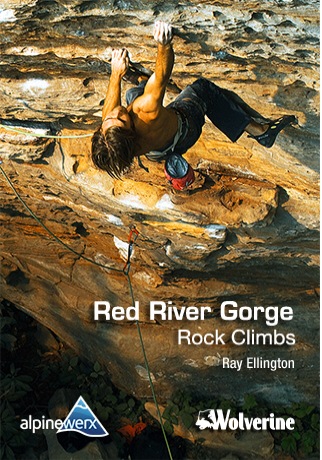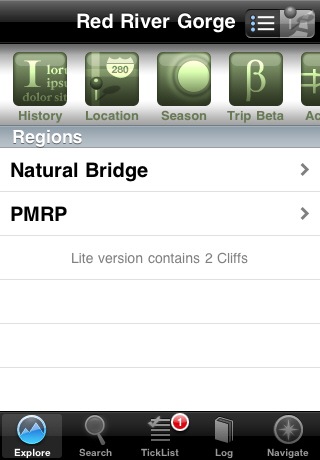 Same quality maps as the printed guide.  You can pinch to zoom in and out just like other iPhone apps.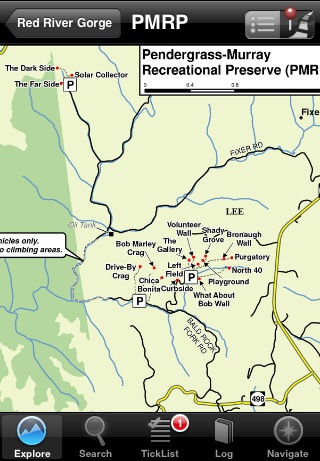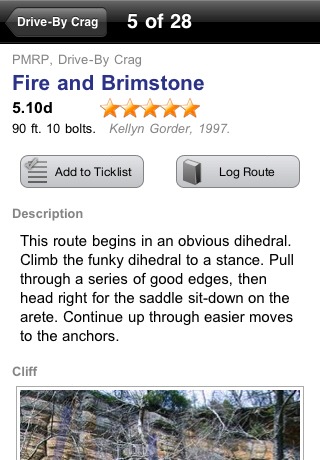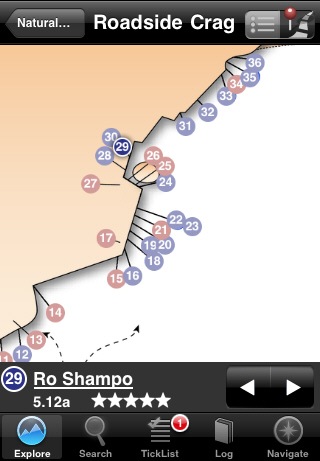 Search function.  More options like quality and region are available by scrolling down.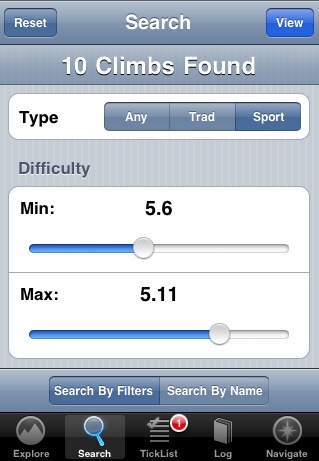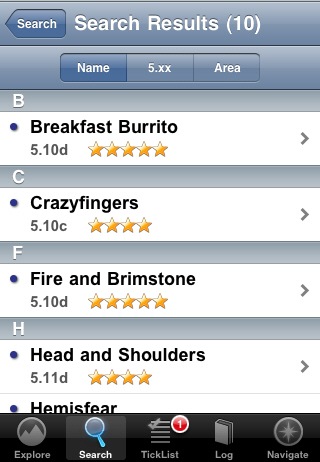 Update: Here is a video showing the full app in action