Here at ClimbingNarc.com the summer climbing season at areas like Mt. Evans and RMNP is one I usually look forward to quite a bit as it usually provides good news fodder.  Unfortunately, this summer has been pretty slow for news of really hard sends.  Unlike the summer of 2007 when the likes of Daniel Woods, Paul Robinson and Ty Landman made sending V13s and harder a seemingly daily occurrence and the summer of 2008 when female boulderers were sending V12 left and right, the summer of 2009 has yet to have a defining theme.
Certainly Nalle Hukkataival's quick repeat of Jade and his FA of Sunseeker (V13) were noteworthy but they left me wanting more.  Even Daniel Woods' recent 4th ascent of Big Worm (V14) at Mt. Evans barely registers because he has made the ascent of a V14 seem so commonplace.
My hope is that we are just in a "calm before the storm" moment, but Peter Beal may be right when he says, "The filling in the gaps era is here, the veterans, lifers and addicts spending weeks and months on a problem or a grade are all going to be here. Colorado is no longer where it is happening."  We shall see.
In the meantime, here are a few News & Notes:
I dropped the ball by not mentioning this sooner, but Paige Claasen recently sent her first 5.14a, Zulu, in Rifle, CO.
SuperTopo founder Chris McNamara has been fined $5,000 and banned from entering National Parks for one year after pleading guilty to illegally BASE jumping in the Grand Canyon during a November 2007 rafting trip with Tommy Caldwell and Beth Rodden.  Filmmaker Corey Rich was also fined $1,000 for not reporting the incident.  The charges against Rich could be dropped though if "he uses his work to promote Leave No Trace education and denounce illegal BASE jumping".
Dave Turner recently spent over 2 months alone in Baffin Island, Canada after which he put together this amazing trip report.
Via Mountains & Water is this interesting article about best-selling author Jim Collins climbing El Cap in a day with Tommy Caldwell for his 50th birthday.
A great re-cap of the recent memorial service for Wade Johnson, Jonny Copp and Micah Dash.
Only women should click this link…
Via the Getoutdoors.com blog comes news of a new cams from DMM that look eerily similar to another series of cams on the market
New DMM Cams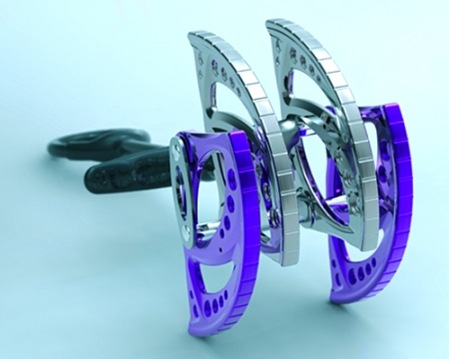 Video of 40+ year old Dave Buzzelli sending Double Down (V13) at Great Barrington, MA: