Today is election day in the United States, an important day no doubt.  I have to ask:  What has either candidate vowed to do regarding the important problem that plagues many of us?  No, it isn't the issue of unemployment.  It isn't even healthcare.  The problem we're facing is a severe lack of high quality rock to climb on….
This is a real problem, and the only real solution is to go to the polls today and vote for the Narc.
One of the main threads of attack during the presidential campaign revolved around implementation of socialist policies.  Whatever Obama wants to do, he missed the mark.  Were I to be elected there would be massive redistribution – redistribution of rock climbing wealth throughout this great country.
Is is equitable for California, Utah and Colorado to have so many high quality climbing areas while dozens of states across the fruited plain are left with sub-par areas, or worse without areas at all?  Is it right or fair that the wealthiest of the wealthy keep getting wealthier?  Case in point, the Red River Gorge, where new crags are being discovered each year.  My friends, it is time to make things a little more scrupulous.
If I were elected President, I will implement a broad and far reaching plan to restore equity to the climbing in America.  First, the Red River Gorge will be broken up on anti-trust grounds.  Each state on the list of needy states will receive its very own RRG crag.  Miguel's pizza will be bought and turned into a  nationalized pizza chain so everyone can experience what's otherwise been reserved for the Red.
Secondly, the Frontrange of Colorado must know that my administration will not stand by and allow it to continue hording such a high concentration of boulders.  Once my plan is complete, Boulder will be left with climbing only at Mt. Sanitas as other boulders will be moved about the country.  Frontrange climbers will learn to make due with four indoor climbing gyms (more than most areas have).  In the interest of making the climate more equitable, I will also make it rain more in Boulder.  It's only fair.
Thirdly, I will focus on Yosemite.  At a minimum I will be carefully splitting El Cap into separate pieces to be distributed across all 50 states.  Just imagine the 3000 ft towers of El Cap granite as you drive across Kansas or Florida.  I will also be moving the Big Columbia boulder (Midnight Lightning) to the front lawn of the White House.  With time, other equitable changes will be made to redistribute rock from areas like Bishop, Joe's Valley, Rifle, Rumney and the entire Southeast throughout the rest of the country.
Polling indicates that my plan is hugely popular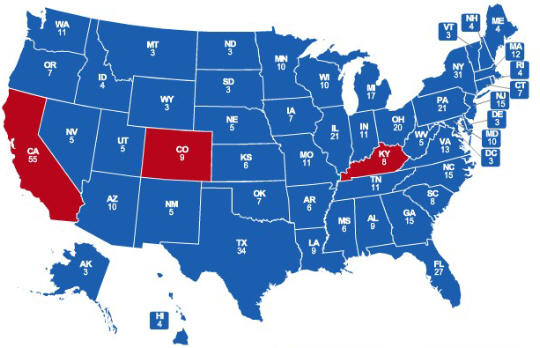 On a foreign relations front, I will address the  "Axis of Evil" and our neighbors to the north, Canada.  First, The threats imposed by Spain, France, South Africa and Switzerland cannot be ignored.  If elected, I will immediately move to invade Switzerland and disperse its incredible boulders throughout needy areas of the U.S. (the Dreamtime boulder will be in my backyard if anyone needs it).  Why should American climbers have to fly to another country and pay an exorbitant exchange rate to experience such climbing??  Spain and France will be dealt with as well in due time.
Secondly, with its bad weather and loonie currency, Canada surely doesn't need much rock.  I will immediately introduce an amendment to the Constititution making Squamish, BC the 51st State in our Union.  Niagara Glen will also be annexed into the City of Buffalo.
So, on today, election day 2008, I ask you to use your right to vote.  Enter the polls remembering that I will focus on the real issues facing this country, the issues ignored by the other candidates.  Vote for the Narc and know that the severe lack of quality rock in all 50 states will be addressed.