The somewhat elusive (from an online spray observer's standpoint) Chris Sharma has surfaced in Spain with his recent repeat of Dani Andrada's 5.15a La Novena Enmienda at Santa Linya. This 175 foot long route connects the first 75 feet of La Novena Puerta (5.14c) with 100 feet of La Enmienda (5.14b).
Dani Andrada on La Novena Enmienda (5.15a)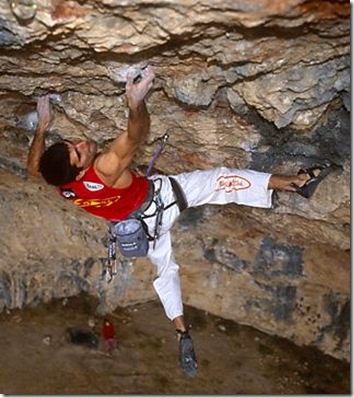 Photo: Pete O'Donovan
La Novena Enmienda was also repeated (in 4 tries) by Patxi Usobiaga. This ascent capped off a week in which he climbed 2 5.15a, 1 5.14c/d (2nd try), 1 5.14b onsight (FA) and 1 5.14a onsight.
Usobiaga onsighting the FA of Variante Monocroma (5.14b) at Monstant, Spain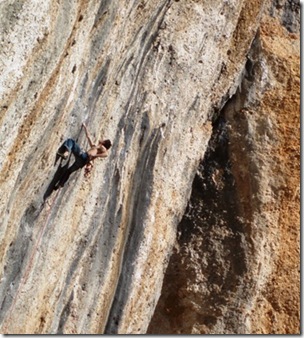 Photo: Patxiusobiaga.com
News Source: 8a.nu