Ryan Olson has been spending his summer exploring new boulders near Independence Pass outside of Aspen, CO. He recently put up two videos on ColoradoClimbs showing off some of the boulders that the area has to offer. There is even some DWS action if you need it.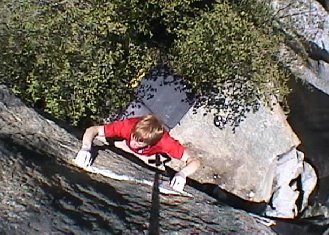 Ryan sending
Reanimator
(V8)
You can also find some cool pictures of various projects on Ryan's
blog
. He speculates that the below project might go at somewhere between V11 and V14.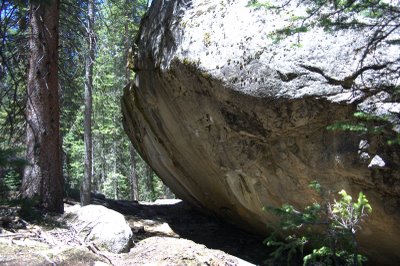 Projects and more projects…
Of course, being a child of the 90's, I can't hear about Aspen without thinking of this quote from the classic movie Dumb & Dumber:
Lloyd: So where are you headin'?
Mary: Aspen.
Lloyd: Hmmm, California! Beautiful!