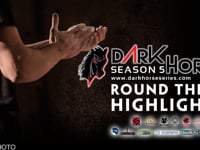 [vimeo http://vimeo.com/82131545 w=980&h=551]
| Video Source | ClimbingNarc Video Page
MetroRock's fifth year of the Dark Horse Series will be in full swing this winter—a four comp series culminating in a heart-stopping Championship round where six of the country's most vicious, blood-thirsty competitors battle for this year's title. Youth and Junior competitors will also have a shot in their own Finals category for each competition. Check out the highlights from Round 3 of the series!

MUSIC
MAK & PASTEMAN - "HEAT" - (BONDAX REMIX)
MILYOO - "TIME 2 MAKE IT ESS"
Related Videos
Posted In:
Bouldering
,
Dark Horse Series
Tags:
Featured
,
Louder Than 11
Climbers:
Angie Payne
,
Charlotte Durif
,
Garrett Gregor
,
Kai Lightner
,
Margo Hayes
,
Megan Mascarenas
,
Nick Picarella
,
Sebastien Lazure
,
Vasya Vorotnikov
,
Zoe Steinberg