Climbing Areas Archives: Cresciano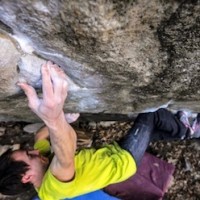 Jimmy Webb & Carlo Traversi rack up the hard sends in Switzerland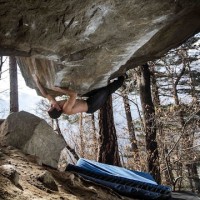 The hits just keep coming for Carlo Traversi as he has done the 5th1 ascent of Dave Graham's The Story Of Two Worlds (V15) in Cresciano, Switzerland. This send comes shortly after Traversi repeated Meadowlark Lemon (V15) in Red Rocks back in February.
Or maybe 6th depending on how many times you count Dai Koyamada sending this problem or some variation thereof ↩
Fresh off a side trip to Switzerland that saw him repeat problems like The Dagger (V14), Chris Schulte returned to Fontainebleau where he finished off Nalle Hukkataival's The Realist (V14) and his long-term project Vincent Pochon's The Big Island (V15).  For someone who enjoys climbing compression problems as much as Schulte does, this is surely a tick for the lifetime list.  Well done.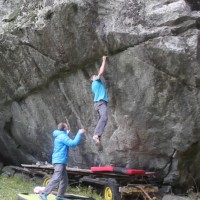 Catching up on some Swiss bouldering news with Carlo Traversi, Dai Koyamada, Jan Hojer, Jernej Kruder and Nalle Hukkataival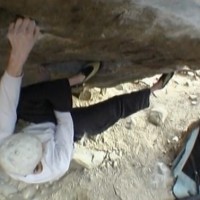 Footage of Dave Graham climbing The Story of Two Worlds (V15) in Cresciano, Switzerland surfaces