Climbers Archives: Tito Traversa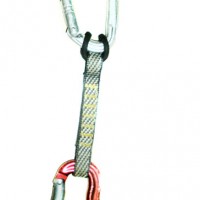 After a lot of speculation over the weekend, according to Grimper the police have released an image of a quickdraw slung like those that were responsible for the tragic death of Tito Traversa last week.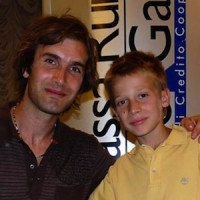 I thought I'd share some of the outpouring of emotion and support from some of the more well known climbers on social media in the past few days as they react to the death of 12-year-old Tito Traversa
Just a day or two after climbing another 5.14a, 12-year-old Tito Traversa was seriously injured in a sport climbing accident at Orpierre, France.  This report in French by Grimper seems to indicate that a number of quick draws he was using were improperly slung1 causing them to fail resulting in a fall from some 60 feet off the deck.  He is now fighting for his life in a Grenoble hospital in a medically induced coma.
It goes without saying that we are hoping all the best for him and his family in this difficult time.
Update:  According to this article in an Italian newspaper Tito has passed away.  Sad, sad story.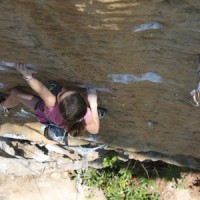 5.14a at 10 years old? By two kids on the same day? Welcome to 2012.