Climbers Archives: Jain Kim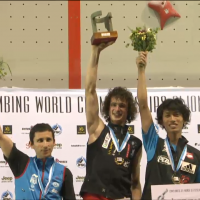 Adam Ondra and Jain Kim win the 2014 Lead World Championships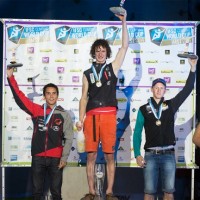 Adam Ondra and Magdalena Röck win the 2014 Lead World Cup stop in Imst, Austria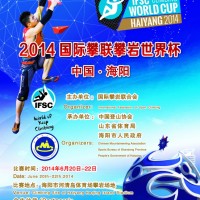 Jakob Schubert and Jain Kim win the opening event of the 2014 Lead World Cup
Adam Ondra puts the rest of the World Cup circuit on notice:
Valence in France: this was the stage chosen by Adam Ondra to celebrate his return to the Lead World Cup after three years of absence. And last night the 20-year-old from the Czech Republic could not have made a more convincing comeback, winning with the grit and class that enabled him, in 2009, to win the Lead World Cup in his debut year in senior competitions at a mere 16 years of age.
Sean McColl, who took 2nd for the men, has a nice recap of the event from his perspective that you can read here.  The full replay of the event can be seen here.
PlanetMountain has an excellent recap of last week's World Climbing Championships in Paris that saw Sean McColl and Jain Kim win overall gold.  It was not a great weekend for the American contingent as none of our athletes managed to even make finals in any of the main disciplines, but one bright spot was Craig Demartino finishing 3rd in the amputee leg division.
If you missed the action last week you can catch up on most of the comp on the IFSC Youtube channel.