The 2013 Bouldering World Cup season is getting underway this weekend in Chongqing, China. The event is being streamed live at the IFSC's website, but the times are not terribly convenient for U.S.-based viewers. Some quick googling and a little bit of math1 gives the following schedule (all times MDT):
Men's Qualifiers (ending as I type this)

Women's Qualifiers – 1 AM Friday
Semifinals – 7:15 PM Friday
Finals – 3:20 AM Saturday
One other item of note as the season kicks off is a new mobile app that the IFSC has put together to help deliver live scoring. iOS and Android versions can be downloaded to help you keep track of what's happening on the World Cup circuit.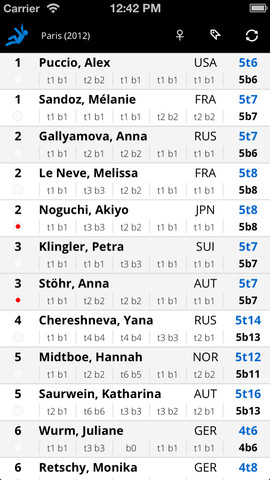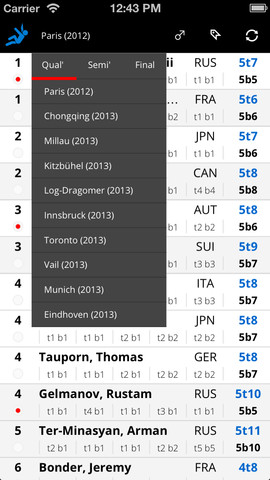 Please forgive me if I screwed any of this up. It would have been nice, as part of their recent redesign, if the IFSC had included a timezone conversion tool to make it easy for people to figure out when events are taking place in their local timezone ↩