Archive | World Cup
RSS feed for this section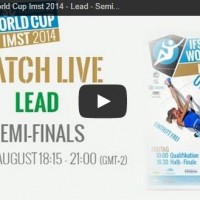 The 2014 IFSC Lead World Cup continues this weekend with a stop in Imst, Austria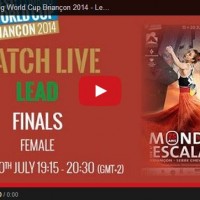 The 2014 IFSC Lead World Cup continues this weekend with a stop in Briançon, France
Shauna Coxsey, reflecting on her 2nd place finish in this year's Bouldering World Cup:
I finished second in the World. I am happy with that result. I am content with the season as a whole and the performances that I gave. Well most of them. The last one however would need a whole lot of writing to make any sense of and I won't go on much longer.

This season taught me a lot. Most importantly I learnt that I can win. I have thought that I can in the past but now I know. I am no longer competing for the unknown. I have a gold medal, it's real, it's possible.
Also interesting to read just how stressful it can be for the athletes to endure the compact schedule these World Cup events had this year.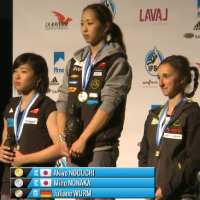 Akiyo Noguchi and Rustam Gelmanov win the final Bouldering World Cup of the 2014 season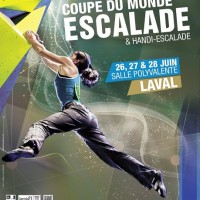 The 2014 IFSC Bouldering World Cup concludes this weekend with its 8th and final stop in Laval, France.