After the initial onslaught of 5.14+ repeats, onsights and flashes, the hard sends in the Red River Gorge continued over the past week.
Daniel Woods has been the most prolific according to his 8a scorecard, flashing Pure Imagination and confirming the 5.14c downgrade suggested by Adam Ondra after his onsight of the route.  Woods is the first American to climb a 5.14c on his first try, joining an elite club of international stars that includes Adam Ondra, Patxi Usobiaga and Ramon Julian.  Woods also repeated Southern Smoke Direct (5.14d), 24 Karats (5.14c) and Golden Ticket (suggesting 5.14c).
Other notable repeats include:
Southern Smoke Direct repeated by both Jon Cardwell (pictured above right) and Cedric Lachat
Golden Ticket repeated by Brad Weaver
Of course it wouldn't be a post about the Red these days without a discussion about grades.  There's been a lot of hand wringing in climbing media and on message boards about how terribly soft the Red must be and how the world is going to end because of it when what we're seeing is really just a normal consolidation of the grades at the high end of the scale.  There are very few truly hard routes in the Red and many of them haven't been repeated by that many people, so when these routes are graded by one or two people comparing how one route felt against one other route on one day under one set of conditions it's not that hard to figure out how some of the grades started to creep a little higher than they maybe should have.
One person who does have a ton of experience, at least when it comes to climbing hard routes at the Red (many of them more than once), is Adam Taylor who put together the following chart and posted it over on RedRiverClimbing.  Much of what he suggests is lower than the guidebook or gasp what people have recorded on 8a.nu so it makes for some interesting food for thought.  Then again, this is just one guy's perspective and grades are subjective and personal and blah blah blah…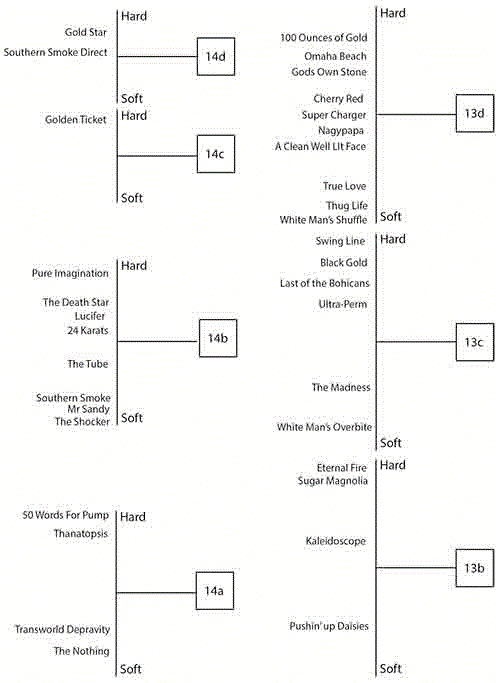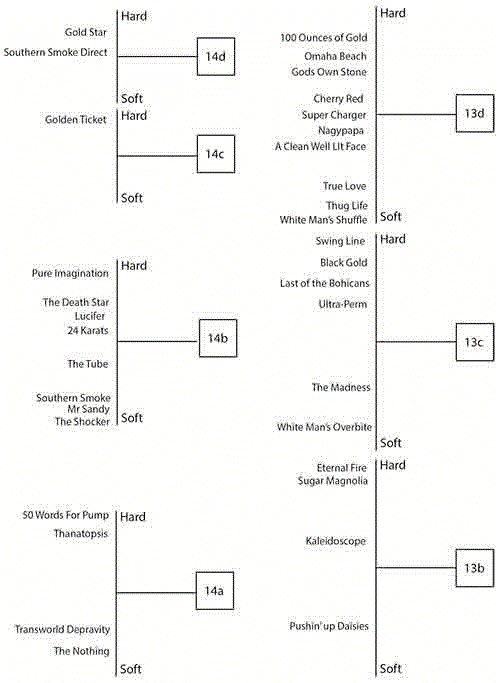 And in case you're wondering how my trip to the Red went last weekend, I managed to one hang Spank which means I can now apparently upgrade it, downgrade it, give mad props to the bolter and everything else that comes along with sending it, so I'm not really sure what to get on when I go back to the Red tomorrow.  Suggestions are welcome…
Update:  More from Woods himself on his Facebook page
I feel fully transferred from bouldering to sport climbing. I have learned a lot and am psyched to progress my sport climbing further.