Andy Raether has been busy at Nevada's Mt. Charleston where he's done the FA of a possible 5.14c called Spyfiction according to his 8a scorecard.  The line took 7 months of work over two years, and Raether posted the following picture on Facebook with Spyfiction being the line in black, a possible extension indicated in blue and an additional pitch in red: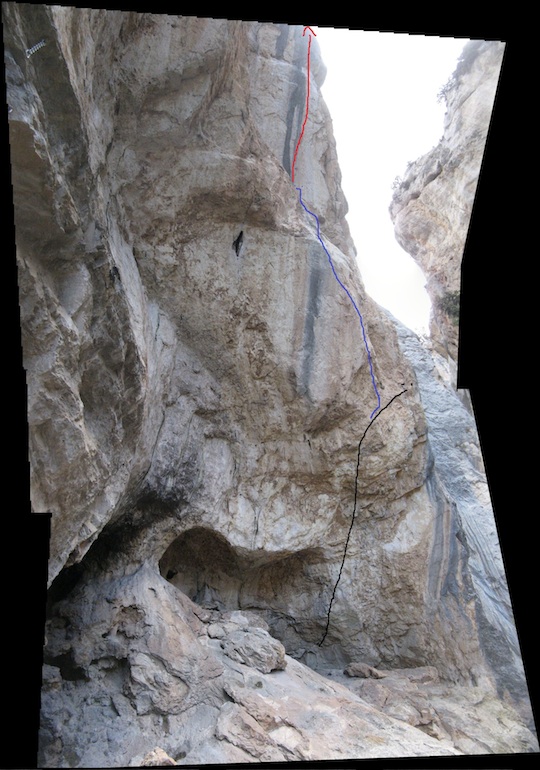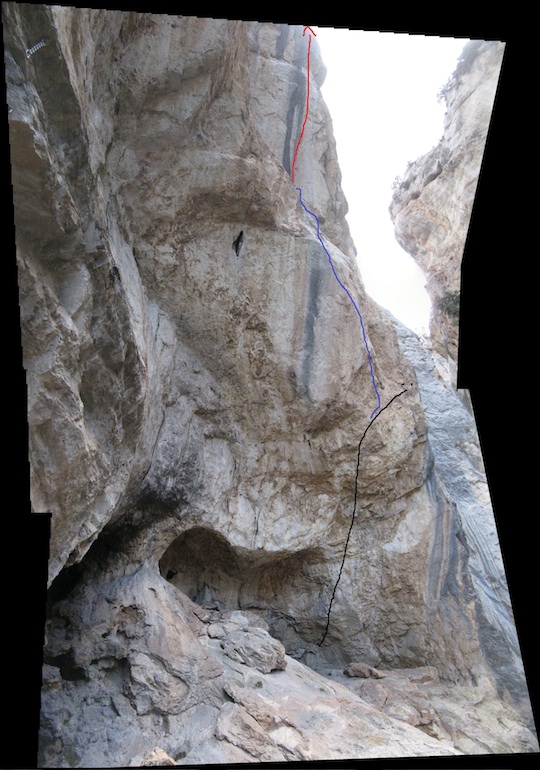 Kilian Fischhubber, one of the most acclaimed and decorated competitive climbers of all time, spent much of the summer quietly exploring the climbing in Australia with girlfriend and equally decorated competitor Anna Stöhr.  He filed a report with sponsor La Sportiva about their trip with the highlight of the report being his FA of Southern Delight, a potential 5.14c on the immaculate Taipan Wall.  Check out the gallery on Fischhuber's personal site for some pictures of the line, and look for the story of this climb and others in Chuck Fryberger's forthcoming film The Network.
And finally, Jonathan Siegrist has spent the past few weeks in Idaho climbing and bolting new routes at an area called the Fins.  He established the area's first 5.14 with the FA of The Catalyst (5.14b) before setting his considerable talents on his main objective:
With less than a week remaining, I was gung ho on the mega route, my main objective. The climb begins with a pumpy and cool 13a called 'Son of Discovery', before breaking dramatically right as the grips gradually decline to a sequential, powerful and very low percentage mid-height crux. One specific move in this crux thwarted me repeatedly. Pure difficulty was certainly an issue, but mainly it is characterized by an off balance, super accurate and long move. At best I was doing this move 1 of every 3 or 4 times from the hang.
Check out his blog for the rest of the story on how he managed to unlock this pitch to yield a proposed 5.14d in Algorithm, putting it on a short list among the hardest pitches in the U.S.