Paul Robinson ended his highly successful 9 month road trip on a high note yesterday when he did the 2nd ascent of Dai Koyamada's Angama (V15) in Fontainebleau.  The problem starts on the arete just out of the left side of this photo and traverses into and finishes on Fata I Helvete.  Photos from Robinson's send of Angama can be seen here.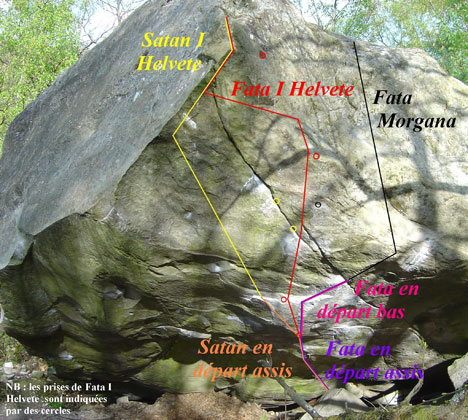 Photo:  Sébastien Frigault/Bleau.info
In addition to 4 V14s, this was Robinson's second V15 in Font, the other being Trip Hop.