Japan's Dai Koyamada, who is perhaps best known for his FA of the uber-long boulder problem Wheel Of Life (V16) in the Grampians, is currently on a month-long bouldering trip to Switzerland.  He started off the trip with repeats of The Dagger (V14), New Base Line (V14), From Shallow Water to River Bed (V14) and Riverbed (V13).  He also put in some effort on the unrepeated sit start to The Dagger (Dave Graham's The Story Of Two Worlds), but has moved on to the cooler temps offered in Magic Wood the past couple of days.  There he has repeated The Left Hand Of Darkness (V12) and put in work on Remembrance of Things Past (V14).
I suspect we will be hearing more about Koyamada's trip to Switzerland by the time it's over.  For updates you can try translating his Japanese blog and this thread on 8a seems to have a knowledgeable Japanese speaker chiming in from time to time as well.
Dai Koyamada bouldering in Magic Wood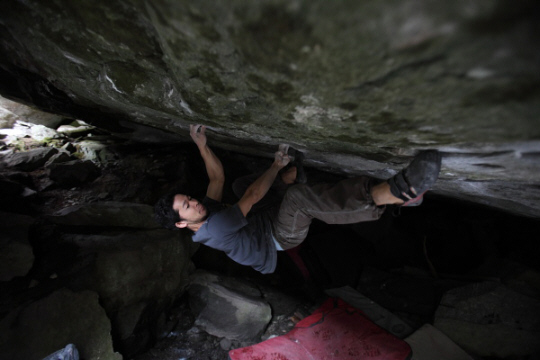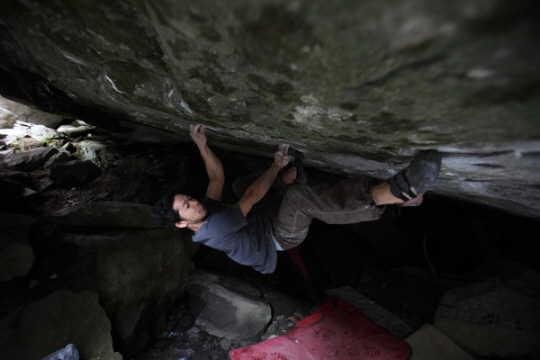 Also in Switzerland on a jealousy inducing extended road trip right now is American Alex Savage.  Check out his blog for pictures of the various bouldering areas around Ticino as well as photos of friend Les Warnock bungee jumping 720 feet off the Verzasca Dam.
Alex Savage coming painfully close on Vecchio Leone (V13) in Brione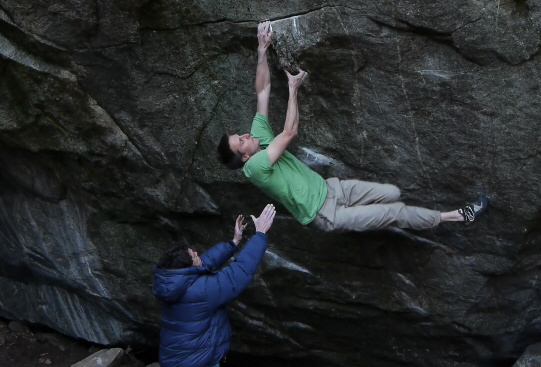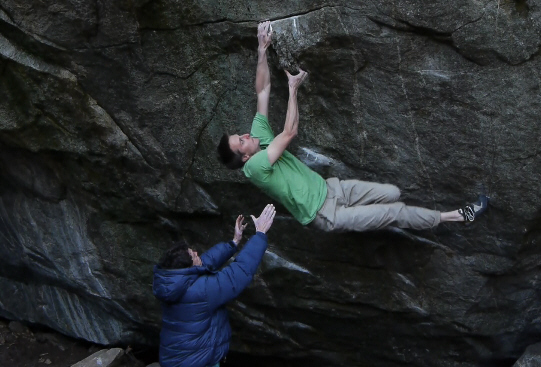 Speaking of Vecchio Leone, here's some video of Italy's Michele Caminati repeating this classic Bernd Zangerl testpiece earlier this month:
Vecchio Leone from Michele Caminati on Vimeo.