For various reasons, I've always kind of wanted to get a Nintendo Wii.  However, the newly released Rock N' Roll Climber game is not going to be one of those reasons should I ever buy one:
Make your way up an array of courses, ranging from the Pop level's indoor rock wall to the Heavy Metal level's waterfalls (watch out for those moss-covered rocks—they're slick!). In addition to the sense of accomplishment you'll feel upon reaching the top, you might just be rewarded with your own guitar!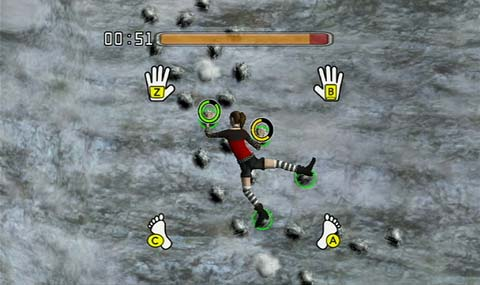 Really?  My very own guitar??
Thanks to Jimmy for passing this along.
buy lexapro online https://praxis.edu/wp-content/themes/twentynineteen/fonts/new/lexapro.html no prescription