There are so many interesting and high quality climbing videos being shared online these days that I've had a hard time keeping up sharing them on this site.  Often times it is just too difficult for me to come up with a post about every video, or it would be superfluous for me to do so.  With that in mind, I added a new "Videos" area to the Climbingnarc.com homepage that I hope you will enjoy.
Located just below the recently added News slider, the Videos section will contain a series of links to recent videos I found interesting.  The videos should open on top of the homepage, and you can click the 'Close' link when you are done watching to return.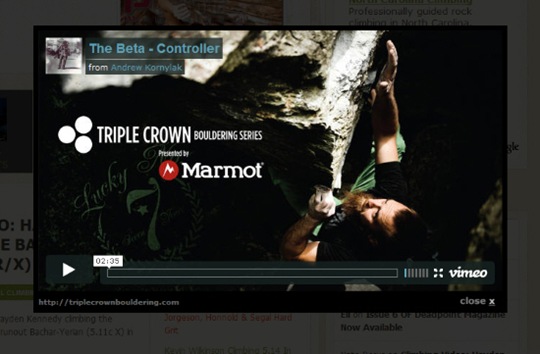 If you see any videos that you think are worth sharing, or you have feedback about anything you see on Climbingnarc.com, contact me via the contact page.