After taking some time to get back into shape, Phil Schaal has done the 5th ascent of Jade (V15) in Upper Chaos Canyon, RMNP.
Previous ascents were by Daniel Woods, Ty Landman, Paul Robinson and Nalle Hukkataival.
buy lasix online http://dentalhacks.com/wp-content/themes/dentalhacks/images/png/lasix.html no prescription

As far as I can tell, this is Schaal's first boulder problem harder than V13 (depending on how you rank Book Of Bitter Aspects).
Nice work!
Update:  Words from Schaal himself along with stills from forthcoming footage of the send
Sticking "The Move"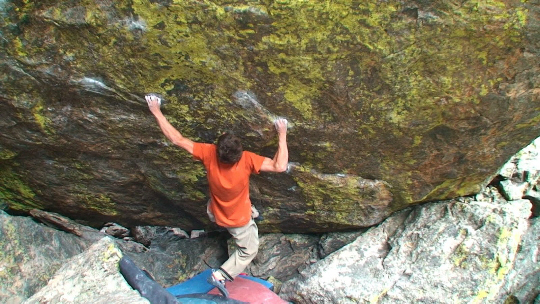 Photo:  Phil Schaal Blogsite