In last month's update from Hueco Tanks climbers were finding good sending conditions hard to come by with many packing up for the season.  Despite these fears, conditions have held out (enough) for the hard sending to continue…and even a new V13 to be established.
buy grifulvin online https://meadfamilydental.com/wp-content/themes/twentyseventeen/assets/css/css/grifulvin.html no prescription

Just today, Finland's Nalle Hukkataival did the first ascent of a 25 move "big roof with long moves" in Hueco's East Spur Maze.  Dubbed The Machinist, it was quickly repeated by Jon Cardwell.  They are proposing a grade of V13 for this new problem.
FA of The Machinist (V13)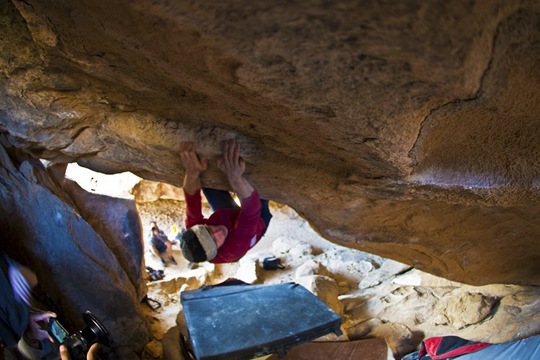 Photo:  Nalle Hukkataival
Hukkataival has been having a fair amount of success on other Hueco V13s as well with quick sends of Full Throttle, Algerita, Alma Blanca and Coeur De Leon. He also flashed Barefoot On Sacred Ground (v12), Diaphanous Sea (V12), Le Pelerin (V12), Full Monty (V12) and Power Of Silence (V10).
Since arriving in Hueco a few weeks back (and leaving to help with ABS Nationals) Jon Cardwell has now done 5 V13s including the 2nd ascent of The Machinist.  The other 4 are Coeur De Leon, Algerita, Full Throttle and Alma Blanca.
Also in Hueco is Matt Wilder who recently ticked off Chris Sharma's Diabolic (V13).  From reading his blog it sounds like he is close to sending Terre De Sienne (V14) as well.
Matt Wilder sending Diabolic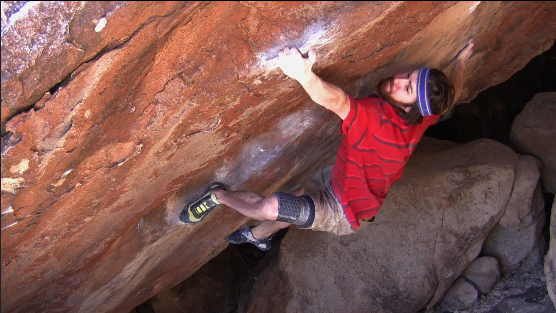 Photo:  Matt Wilder
In other news, the once V14 El Techo De Los Tres B has seen one of its holds get larger due to some stones coming out of a crack.  Climbed recently by Andre Di Felice and Ryan Olson, both think the new version is V11.  Di Felice comments on his 8a scorecard that El Techo…
buy fildena online https://meadfamilydental.com/wp-content/themes/twentyseventeen/assets/css/css/fildena.html no prescription

is the best V11 on North Mountain now.
Coming up this weekend is the 16th Annual Hueco Rock Rodeo.  It looks like there will be an above average number of mutant climbers on hand for the aptly named "Mutant" category which should be exciting.