It's only fair that after giving him a hard time this summer after the FA of Girl Talk (5.14c) in Rifle, CO that I give Joe Kinder some props.  You'll remember that there was some controversy over how he and Dave Graham went about climbing what may or may not have been a closed Andy Raether poject.  
Leaving no room for debate this time, Kinder bolted himself a new project in the Red River Gorge and yesterday he did the FA of Southern Smoke.  For this new link-up, Kinder has proposed a grade of 5.14c.  If you're keeping track at home, Southern Smoke is the RRG's 3rd 5.14c after Mike Doyle's Lucifer and Michael Fuselier's Fifty Words For Pump.  
Southern Smoke adds a direct start into the crux of Ultra-perm, a classic 5.13d at Bob Marley.  Kinder had this to say about the route shortly after he bolted it:
The nature of the route is SIMPLE and PURELY stamina/resistance.  There is one shake spot on some getto holds after you have climbed something in the 13d/14a range.  After this the real crux comes that surely checks in around 13c/d to the top.
Southern Smoke follows the line denoted with the tag "New Joint"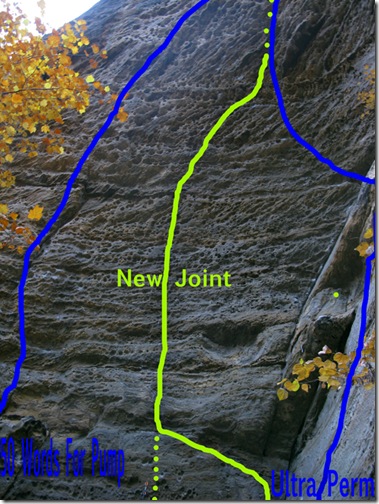 After 6 days of working the route with the relatively unknown (but very strong) Brad Weaver, Kinder pulled out the send:
Next try, I killed to the top, everything felt a little harder, but just went with it.  I lined up for the last holds and was 1% less pumped…no joke.  I shot my hand up with ALL the strength I had left and stuck…Grabbed the jug and SCREAMED!!!!  SOOOOOO PSYCHED!!!!! 
Joe Kinder on Southern Smoke (5.14c)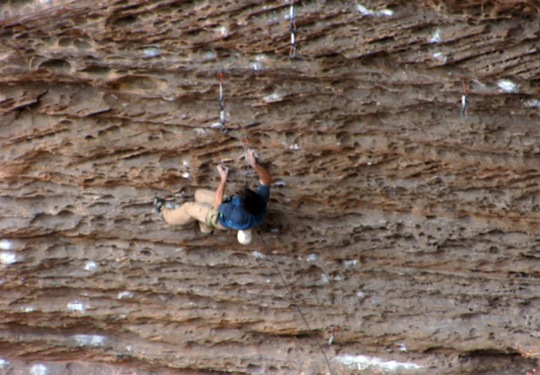 Photo:  Joe Kinder / Spencer Victory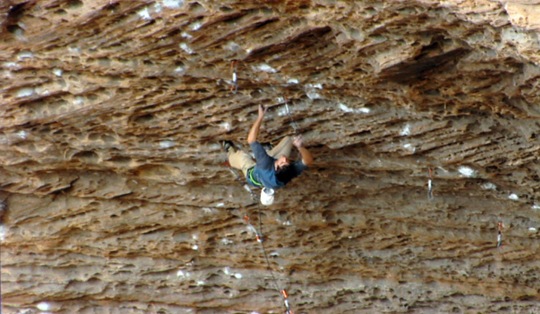 Photo:  Joe Kinder / Spencer Victory
It looks like Kinder has been bolting other routes as well so it should be interesting to see what he is able to get done before he leaves the Red.