Consider with me for a moment what it takes (beyond being freakishly strong) to flash a V13 boulder problem. Patience is no doubt important as one must wait weeks or even years before the right combination of skill and conditions come together in a singular moment. One must also be extremely dedicated to getting fit and finding a problem that suits one's skills perfectly. This is all well and good, but observe the below photographic evidence that I submit to you for review. What pattern do you notice in these sequences of successful V13 flashes (perhaps the only ones in history)??
Paul Robinson flashing Nagual (V13)
Photo: Ryan Olson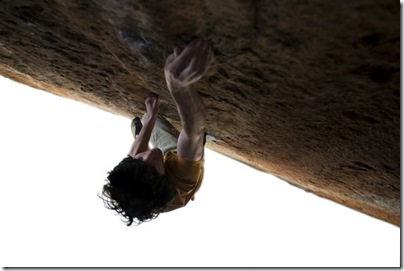 James Pearson Flashing Great Shark Hunt (V13)
Photo: Simon Richardson/DarkPeakImages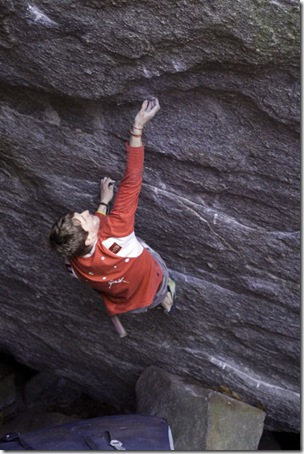 James Pearson flashing Ganymede Takeover
Photo: http://www.freakclimbing.com/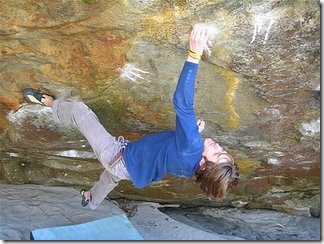 And now a negative example – Paul Robinson NOT sending Free Range (V13)
Screenshot from MomentumVM footage of the crew at Boulder Canyon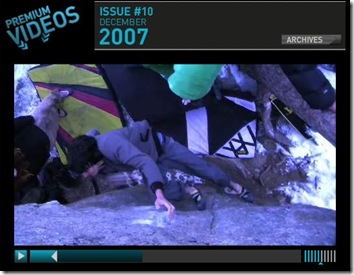 DUH!
Memo to decision makers at Five Ten: What are you doing discontinuing your most popular and successful bouldering shoe; one that cannot possibly be duplicated or refined in a new shoe with a more hip name!?! Please absorb this body of evidence along with the recent V15 sending exploits of P-Rob (undoubtedly wearing the V10s) and reconsider your foolish decision.