It has been roughly 30 years since Jim Holloway established Trice (aka Another Hollway Route) at Flagstaff Mountain.
Jim Holloway on Trice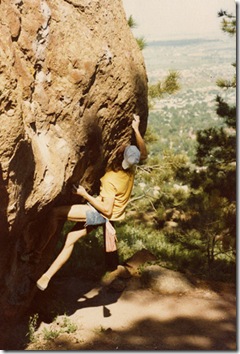 Photo: Rob Candelaria via Peter Beal

Now with cooler temps descending on Boulder, the race is on to downgrade Trice to B2.
Jamie Emerson working Trice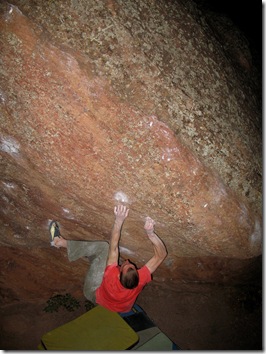 Photo: Chuffer
Carlo Traversi working Trice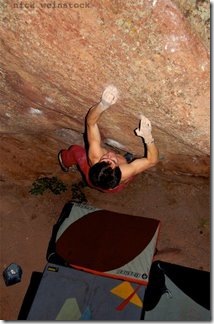 Who will be first…err…second??