I've spent way too much time spraying about myself lately and not nearly enough time spraying about the accomplishments of others. Here is my attempt to make up for this fact: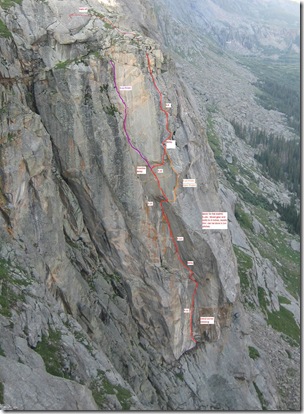 Speaking of strong boulderers…It's always a good feeling when you can go to a specific wall or boulder outside and climb all the routes or problems there. At the end of September, Paul Robinson took this idea to a ridiculous level at the Dali Boulder at Mt. Evans, CO. Here is his 3 hour circuit:
Warmup Crack – (V3) – check
No More Greener Grasses (V12) – check
Clear Blue Skies (V12) – check
Mental Masturbation (V12) – check
Ode to the Modern Man (V14) – check
Super Gui (V11) – check
Dali SDS (V9) – check
Pat's Arete Low (V8) – check
Jamie Emerson has been putting in a lot of effort this fall on Dave Graham's Automator (V13) in RMNP. We often only see the end result of a climber topping out their project, here is what it looks like the other 95% of the time when they have to work things out: [youtube=http://www.youtube.com/watch?v=TnXkZO1PRo4]
Again, check out the ABS9 comp photos. This was my first experience with my new 50mm f1.8 lens. I probably overused it a bit but that is just part of the learning process I guess.
I am still trying to raise money for RRG Access. Since my initial announcement the response has been great and money has been raised at a much faster rate than in previous months. Thanks to everyone. Check out this post again for more information.
I am flying to New York on Wednesday for an Old Guys trip to the Gunks. May the weather gods have mercy on us…