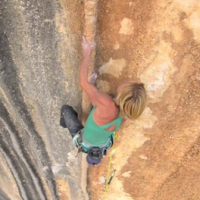 The highest rated videos of the past week
Live from the 2013 Bouldering World Cup in Innsbruck, Austria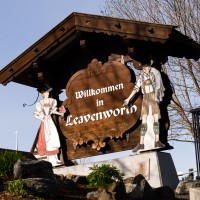 A few words about my recent trip to central Washington to boulder in Gold Bar, Index and Leavenworth
Big news from the Access Fund:
After decades of work, the Access Fund received notice yesterday from National Park Service (NPS) that the agency has issued final national policy authorizing fixed anchors in wilderness. This policy—Director's Order #41—affects many of the country's most important climbing areas such as Yosemite, Grand Teton, Zion, Joshua Tree, and Canyonlands National Parks.
Sean McColl, writing about how it felt to win his first bouldering World Cup over the weekend in Log Dragomer, Slovenia:
In my head I was saying "you won one, you did it". At the top of the boulder I just started screaming. "YES", "YES" is all that came out while fist pumping with one hand and locking off with the other. People tell me it's moments like that in which I'll remember forever. I can tell you that I won't be forgetting that moment in many years to come.
Congrats to Sean, America's adopted comp climbing son!
More bad access news, this time from Idaho:
On April 17, 2013, the Bureau of Land Management (BLM) in Idaho announced that all rock climbing activity will be banned on its 400-acre portion of the Castle Rocks Interagency Recreation Area, citing the need to protect cultural resources.

…snip…

The BLM's decision to ignore the same climbing management plan it helped create is totally unnecessary and unjustified. The Access Fund, Boise Climbers Alliance, Eastern Idaho Climbers Coalition, and the American Alpine Club are appealing BLM's April 17th decision, but we need your help!
A few weeks old, but this a nice report by James Pearson about his efforts to do the 2nd ascent of an old 5.14 sport route in La Balma, Switzerland called A Denti Tretti on natural gear:
when I first came to look at the route 1 week ago there were cobwebs in the cracks and it had obviously been a long time since anyone's last visit.  Perhaps its the obvious difficulty in leaving the floor that puts people off, but past that initial section, the route looked just as good, if not better than its popular neighbour.  Even better still, it looked to be relatively well protected, and I decided to give it an on-sight attempt, directly on trad gear!