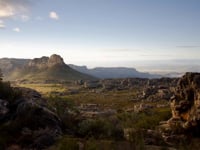 [vimeo http://vimeo.com/29225172 w=980&h=551]
| Video Source | ClimbingNarc Video Page
'Tomorrow I Will Be Gone' is Outcrop Films' debut feature length, no nonsense bouldering film featuring a group of strong British boulderers in Rocklands, South Africa. Featuring Micky Page, David Mason, Mina Leslie-Wujastyk, Sam Whittaker, Lucinda Whittaker, Scott Gibson, Andy Banks, Richard Sharpe, Nick Brown and Grant Bateman'

The film will be released for free on the internet.

31.10.11

Music: Feeling Good by My Brightest Diamond.
Related Videos
Posted In:
Bouldering
Climbers:
Andy Banks
,
David Mason
,
Lucinda Whittaker
,
Micky Page
,
Mina Leslie-Wujastyk
,
Nick Brown
,
Richard Sharpe
,
Sam Whittaker
,
Scott Gibson
Areas:
Rocklands