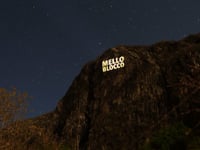 [vimeo http://vimeo.com/41668476 w=980&h=551]
| Video Source | ClimbingNarc Video Page
The 2012 edition of the Melloblocco hasn't been blessed by good weather, but the first day has been pretty epic. Everybody was giving 200 % knowing that the two last days may be spend between Espresso and beers.
The energy around was incredible and the landscape stunning !

This video features the 3 problems that Andy and Michele did, a stunning warmup by Ramon Julian, and an appearance of Gabriele Moroni on a dynamic boulder.
Related Videos
Posted In:
Bouldering
Tags:
Melloblocco
Climbers:
Anthony Gullsten
,
Michele Caminati
Areas:
Val Masino