Tag Archives | Valley Uprising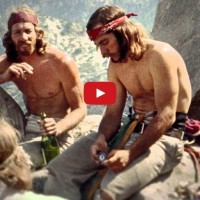 Watch Sender Films' Valley Uprising On Demand
Smart piece by Andrew Bisharat about the new Reel Rock Tour film Valley Uprising that premieres tomorrow night in Boulder, CO:
Why are we watching this film in 2014—really? And what does our pervasive nostalgia for 1970s-era Yosemite climbing culture suggest about our sport today?
It just so happens that I'll be seeing the movie tomorrow night, and I'll definitely be keeping a lot these points in the back of my mind as I take in the show.