It's been almost eight years since Dave Graham did the FA of The Story of Two Worlds (V15) in Cresciano, Switzerland, and the one thing that has always been a bit of a mystery is whether or not there was any footage of the send.  Various nuggets of information seemed to indicate there was, but the footage never surfaced in any videos…until yesterday.
An astute reader named Stuart tipped me off last night to an Australian website, Frontier, which posted a video featuring Graham on The Story Of Two Worlds.  You can check it out here, with a bonus video of Graham and a crew of guys climbing a problem that I can't say I recognize.
Of course The Story of Two Worlds has not been without its controversy over the years, mainly due to the somewhat ambiguous nature of where the problem actually starts.  Dai Koyamada thought he had done the problem back in 2010, but he subsequently came to find out that he had started in the wrong spot.  This would lead him to return to the problem in 2012 to climb it from a lower start, suggesting a grade of V16 for this interpretation of the boulder.
The release of this video of Graham's ascent seems to indicate that Dai may have actually started in the right place back in 2010.  Carlo Traversi seemed to think as much in a comment on the ClimbingNarc Facebook page.  Without video of Dai's first efforts on the problem it is hard to compare directly, but we can now compare how Dai's low start compares with Dave's original start.  Comparing each video it seems like the low start adds one move before joining Dave's sequence.
Dai's Sequence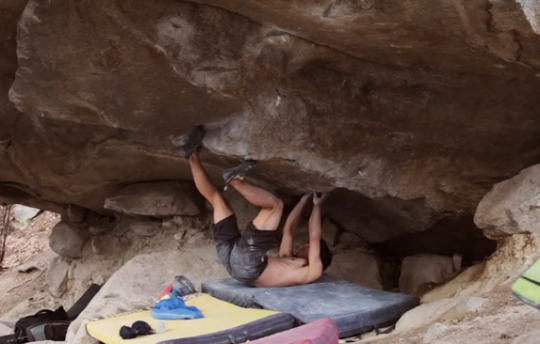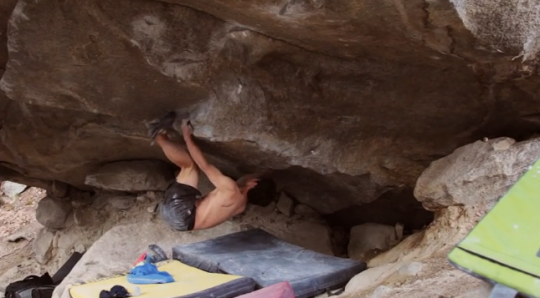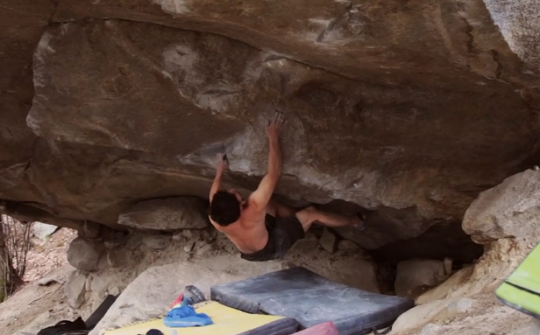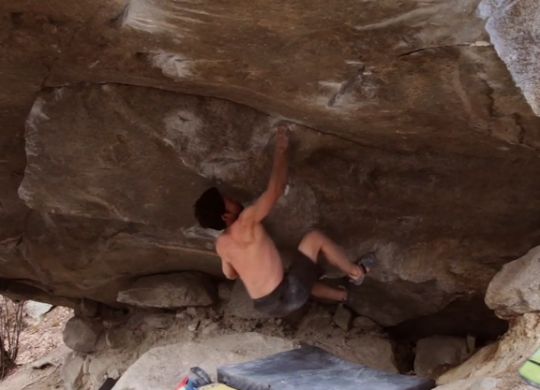 Dave's sequence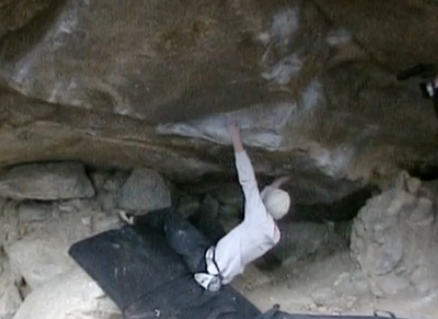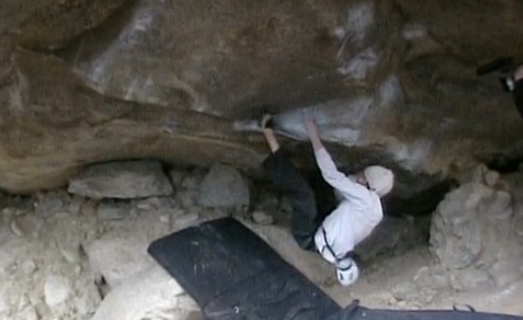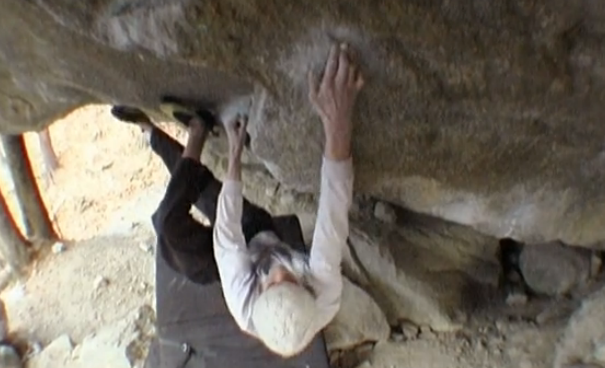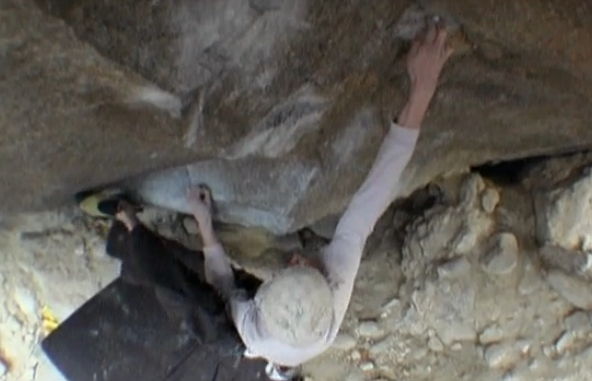 I think that if there is one takeaway from this whole thing, it's that Five Ten really needs to bring back the V10s!
Update:  A few points of clarification based on comments made on 8a and elsewhere:
The video of Graham is not of the actual send go

Dai did start in the correct place in 2010
Nobody seems to know who told Dai he started in the wrong spot in the first place
Apparently in the U.S. it is common for us to not only require starting with our hands in the same place as the FA but also our feet in the same place.  This is perhaps the most interesting and relavant news for me.  I guess I'll have to go back and reread every guidebook I own to see where I overlooked the specific foot beta for where to start every problem.