Fall.  A season for crisp temps, changing colors, sending projects…and watching climbing movies?  Well, as the Reel Rock Film Tour gets set to roll out their 7th worldwide tour of climbing videos it's getting harder and harder not to think of fall as the best time of year to both go climbing and to watch others climb on video.  This year's tour premiers on Thursday, September 13th in Boulder, CO and three other cities nationwide before embarking on a worldwide tour.  To help get you prepared is this brief summary of the four movies that will comprise this year's tour:
THE DURA DURA
Chris Sharma has been the "king" of sport climbing for 15 years, and has created a mecca for hard routes near his home in Catalunya, Spain. Now, the Czech wunderkind, 19 year old Adam Ondra, has come to Sharma's home turf to take the torch. Sharma and Ondra battle to establish the world's first 5.15c, while Sasha DiGiulian and Daila Ojeda shred women's standards with strong ascents of their own.
Click the picture for a trailer of the Ondra/Sharma portion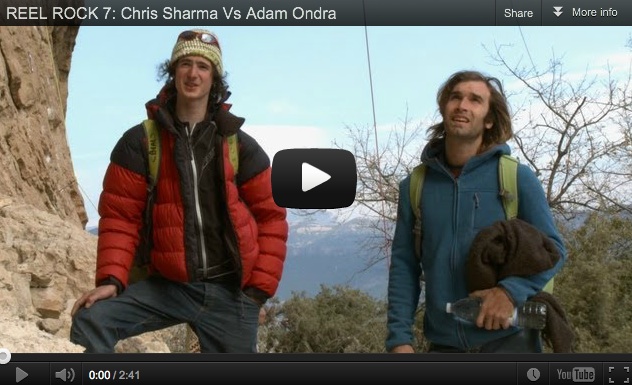 THE SHARK'S FIN
Legendary alpinist Conrad Anker nurtured a 20 year obsession with The Shark's Fin, a spectacular unclimbed granite buttress on the 6,310 meter Mt. Meru, in India. In 2008 Anker, with Jimmy Chin and Renan Ozturk, endured a grueling 18 day push to within hundreds of feet of the summit, only to be turned back. Three years later, the trio makes tough decision to return, despite Anker's deep family ties, and Ozturk's ski accident just six months before the trip, which resulted in a fractured skull, a broken neck, and serious doubts about going back.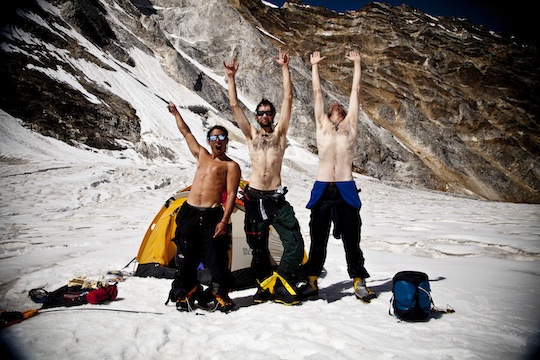 WIDE BOYS
American offwidth climbing has spawned a counter-culture of rough and tumble characters who aren't afraid to bleed their way up a route. So when two proper British lads, Tom Randall and Pete Whittaker, crossed the pond to eat up the gnarliest wide cracks in the west — including the first ascent of the world's hardest offwidth known as Century Crack — it came as quite a shock.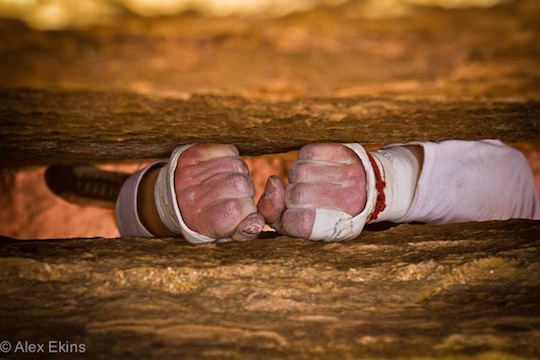 HONNOLD 3.0
Alex Honnold has become known as the boldest soloist of his generation. In this dangerous game, how does he balance pure ambition with self-preservation? From highball boulder first ascents to 5.13 free solos, from far-flung trad climbing adventures, to speed records on The Nose, Honnold wrestles with this question in preparation for his biggest adventure yet – the Yosemite Triple. In under 19 hours he climbs Mt. Watkins, El Cap, and Half Dome, 95% of it free solo.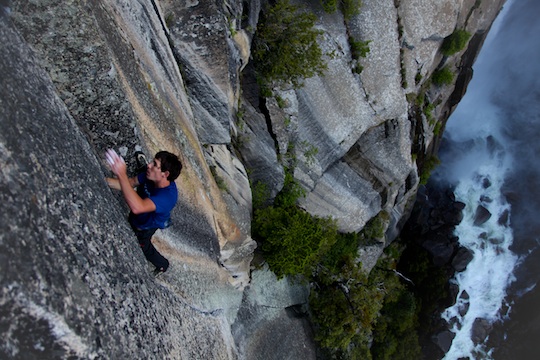 [poll id="117″]