Alex Honnold capped off a productive spring season in Yosemite over the weekend when he teamed up with Hans Florine for their well publicized run at the speed record on El Cap's The Nose.  After nearly breaking Dean Potter and Sean Leary's record of 2:36:45 on a  "practice" run the other day, it wasn't too surprising to see the news yesterday that the 26-year-old Honnold and the 47-year-old1 Florine shattered the record with a time of 2:23:46.  For an excellent photo recap of the day be sure to check out Tom Evans' El Cap Report from yesterday.
All you need to speed climb on The Nose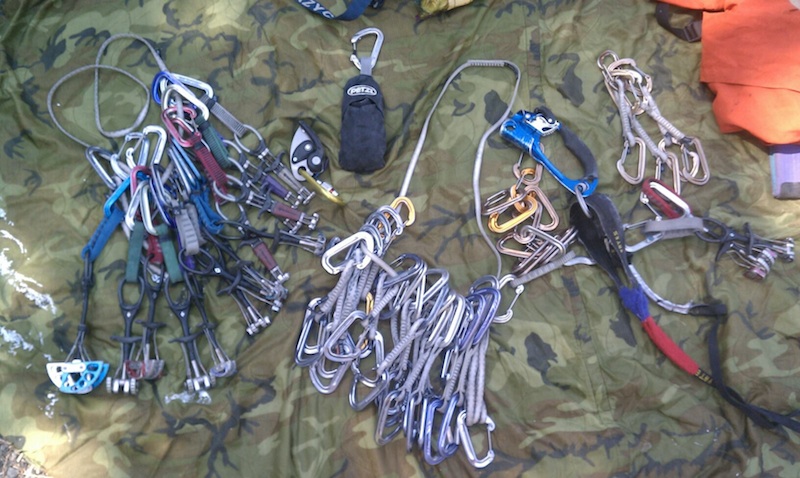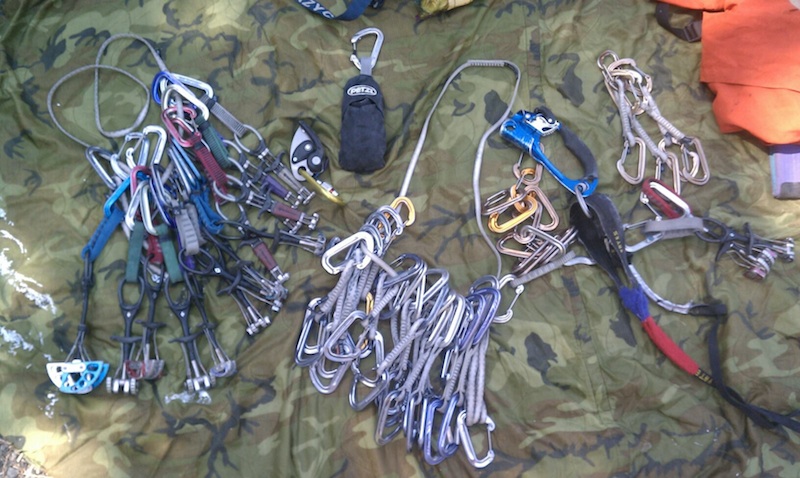 Photo:  Hans Florine on Facebook
On a related note, Alex Honnold's exlpoits of late have gotten the attention of the mainstream press as evidenced by this piece on him that ran in the Saturday edition of The New York Times:
The encounter with the silverfish was the latest twist for Honnold, whose feats over the past few years have made him the country's most renowned rock climber. He has been featured on 60 Minutes, pictured on the cover of National Geographic magazine, and now earns six figures a year from speaking engagements and sponsors like The North Face, La Sportiva and Black Diamond. Honnold has become the closest thing to a celebrity that American rock climbing offers, with fawning fans who rush in to take pictures and get autographs.