It's been about three years now since Dead Point Magazine (DPM) launched under the banner of "free climbing media for the young and unruly."  One of the key components of DPM's platform had been their exclusive videos, a mantle they more or less picked up as MomentumVM faded away.  Whereas MVM offered exclusive video content for a monthly subscription, for much of the first three years of their existence DPM offered up a relatively steady selection of exclusive videos for free.
Earlier this year, however, the rate of exclusive videos offered at DPM began to trail off in anticipation of their launching a new pay area of the site called "The Stash."  For a yearly fee of $12 one can get each issue of DPM's magazine1 delivered to them and gain access to The Stash which is the new home for all their exclusive video content.  Reading the DPM website it's not clear2 what you are actually getting when you sign up for The Stash with respect to the video offerings, but I've been told that they expect to release a new video each week.  The Stash is also the home for all of the previously free videos that were exclusive to DPM.
The Stash has been up and running for about three months now with one video per week being featured.  The videos are all generally longer than the average online climbing video while the quality varies depending on who filmed it, who edited it and what the subject of the video is.
Some of the videos being featured in The Stash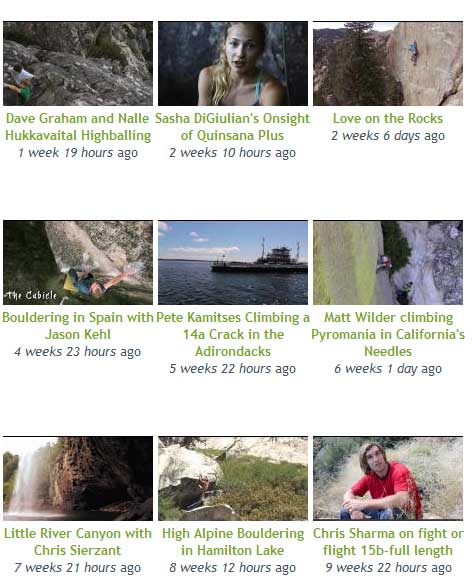 I'd like to say that The Stash is a must visit video destination, but the reality is that the online climbing video landscape has changed quite a bit in the last few years.  Youtube and Vimeo are inundated with new climbing videos on a daily basis, and basically every single climbing media website, including the one you're reading, has an area of their sites dedicated to sharing these videos.
buy zovirax online https://yourcialisrx.com/dir/zovirax.html no prescription

 Many of these freely available videos are actually quite good, especially with companies like Black Diamond, Prana, Sterling and now Adidas commissioning top professional filmmakers to make videos for them to distribute for free as part of their marketing strategy.
Herein lies the main hurdle for The Stash in my mind.  We live in a world where videos of groundbreaking ascents like Adam Ondra's onsight of Mind Control and Sasha DiGiulian's repeat of Pure Imagination or feature-length films like Tomorrow I Will Be Gone and The Swiss Account are available for free.  Given this, how many people are going to pay money, even $1 per month, to watch what amounts to a random collection of longer videos, some good and some not as good, in a place like The Stash?  I know I will because it's what I do and I don't have a problem doing a small part to help support these filmmakers, but I'm curious to hear from you if it's something you're going to be doing.
buy cipro online https://yourcialisrx.com/dir/cipro.html no prescription

 Let me know in the comments your thoughts on The Stash if you've checked it out or your reasons for not giving it a look if you haven't yet done so.