A recent post on the tech site Gizmodo highlighted the Internet Archive Wayback Machine, a website that has archived over 150,000,000,000 web pages since 1996.  The cool thing about the IAWM archive is that you can see what most any website used to look like at a certain point in history.  Gizmodo's post dealt with how old tech websites used to look, but it gave me the idea of going back to see how our favorite climbing sites used to look.
I logged on to the IAWM and searched for as many old climbing sites as I could think of with the results displayed below.  If you can think of others feel free to share them in the comments.  Certain sites that relied entirely on flash like climbXmedia and Smackmag didn't archive well, and you can also see that images weren't always saved for every site.  The dates may not be exact due to how the archive was created, but for the most part I think they are correct.  That said, I think the range of sites that were archived successfully is pretty cool.  One can glean interesting nuggets like the fact that Rockclimbing.com used to be known as "Utah's Rockclimbing.com", and it's always fun to see classic late-1990's designs like those of the sites for The Access Fund and La Sportiva.
Click on any of the links to be taken to that specific site.  You can click on any of the images to see a larger version, and you can the navigate through the entire set using the left and right arrows on your keyboard.

8a.nu – January 2002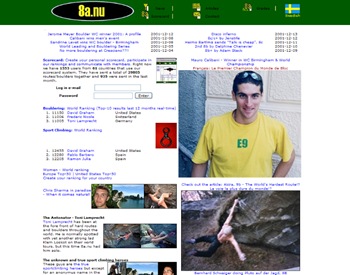 News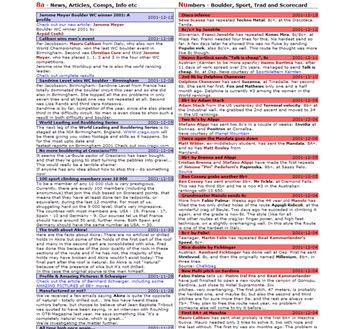 Always Brave & Humble
Access Fund – January 1997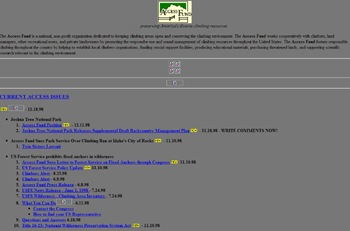 Access Fund – December 2002
Adventure Rock – March 2002
All Climbing – May 2005
Alpinist – September 2002
Big Up Productions – November 1999
Black Diamond – November 1999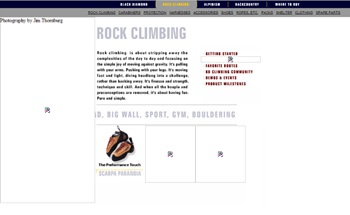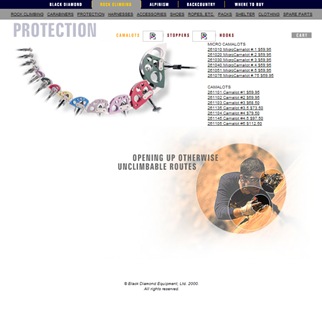 Climbing.com – October 1996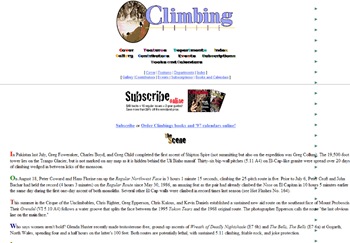 Climbing.com – April 2001
Five Ten – February 2000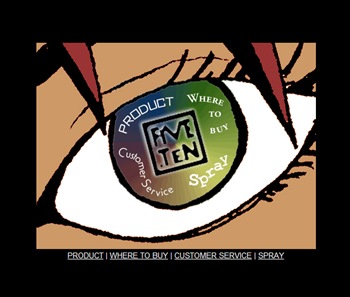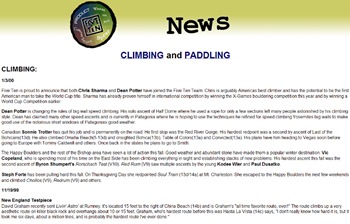 Frontrangebouldering.com – April 2000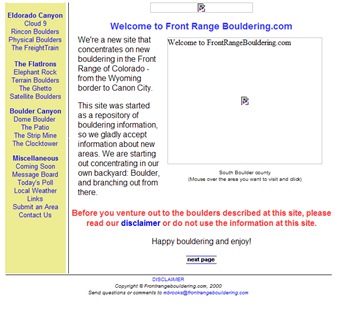 Not much has changed!
Go To Top
Gripped – 1999?
La Sportiva – December 1996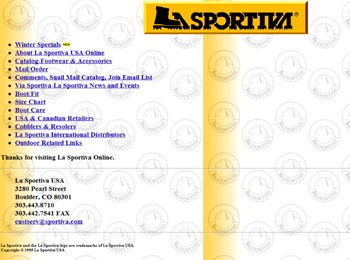 Metolius – November 1998
Mountain Project – December 2005
New England Bouldering – October 1999
No Rope – October 2003
Prana – May 2000
Red River Gorge Climbers Coalition – May 2001
Rock & Ice – December 1996
Rockclimbing.com – January 1997
Rockclimbing.com – January 2002
Southeastern Climbers Coalition – July 2001
Super Topo – February 2001
UKClimbing – October 1999
Urban Climber Magazine – May 2005
Voodoo – April 2001