Chris Sharma was in Stockholm, Sweden the other day where he sat down with TheLowDown to discuss what he's been up to of late.  Among other things, Sharma said that he isn't as interested in bouldering these days because the, "hardest problems today are either super painful because the holds are so small, or really, really condition dependant… it's not fun anymore".
Chris Sharma not stressed about conditions on a rare summer ascent of The Mandala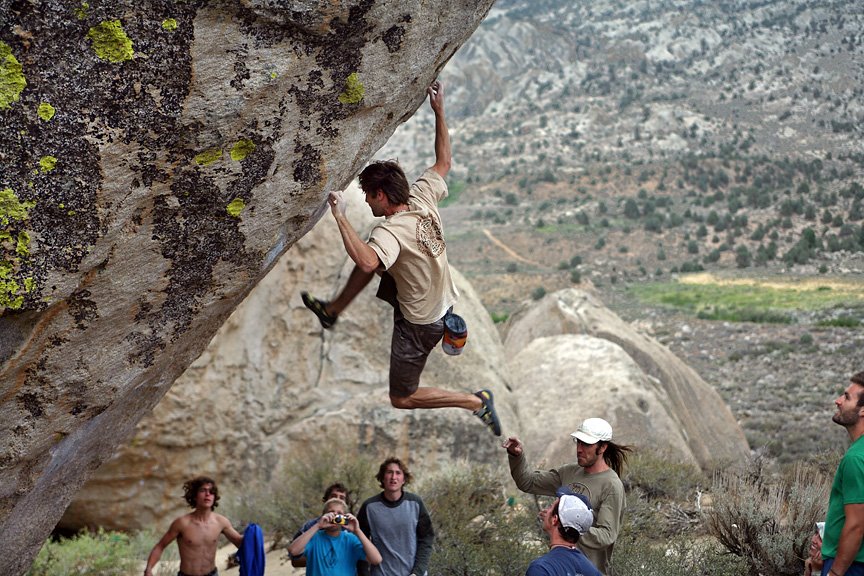 Underscoring his point is the fact that very little news of note has come out of the American bouldering scene this year as far as the progression of grades is concerned.  Most of the strongest American boulderers seem to be shifting their focus to sport climbing (usually in Europe) with notable boulderers James Litz, Dave Graham, Daniel Woods and even Paul Robinson spending more of their time clipping bolts.  As Sharma says in the interview, "I think it's difficult to get much further [in bouldering], unless the problems simply get longer, but why not climb a route then instead?"
Check out the full post for the rest of Sharma's thoughts.