The 2009 Triple Crown Bouldering Series is fast approaching and the hype machine is getting into high gear.  To aid in getting people psyched for the comps, organizers have teamed up with Andrew Kornylak to produce a series of "Beta" videos of problems you'll find on the Triple Crown circuit.
This 2nd video in the series features Brion Voges climbing the problems Instinct (V7) and Six Feet Under (V5) at The Stone Fort near Chattanooga, TN:
I think my favorite part about these videos, beyond the high production value, is that they do not consist solely of super hard problems.  The problems in this video, as well as the previous video from Hound Ears, NC, are very attainable for the average climber.  I don't know about you, but I'm psyched to get out and try these problems (even if it won't be during the actual Triple Crown).
Here is the full schedule for those thinking of trying to unseat last year's Open champs Alex Johnson and Jimmy Webb:
2009 Triple Crown Bouldering Series Schedule:
10/3 – Hound Ears, NC
11/7 – Horse Pens 40, AL
12/5 –

Little Rock City

The Stone Fort, TN
On a related note, one can now purchase the highly anticipated Five Ten Team 5.10 LE shoe that were used in this clip at various climbing shops and online retailers like RockCreek.com (who has the shoes for 10% off!).  Word on the street is that they should be sized similar to your street shoe size, or the Dragons if you have a pair of those.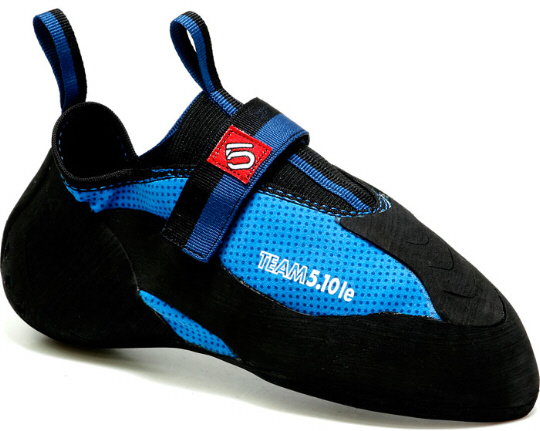 I got my pair in the mail yesterday and promptly ripped a hole in my toe trying to get them on.  Your results may vary…