Earlier this year there was a lot of interest shown in a pair of mysterious blue Five Ten shoes that looked very similar to the recently discontinued, but highly popular, V10s.  Most notably they were seen in the video of Paul Robinson on the 2nd ascent of Psychedelic, Kevin Jorgeson's blog and just recently in the video of Dave Graham sending Big Worm.
A sneak peak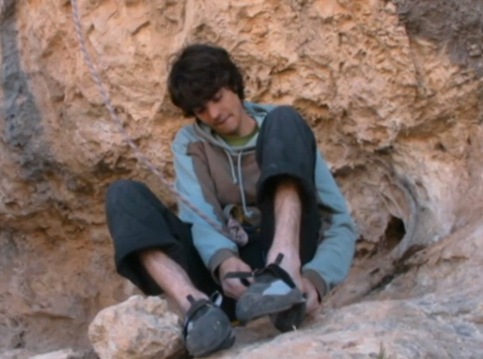 My attempts to pry information about these new shoes out of various Five Ten sources were not successful, although I was able to see the prototypes in person last month.  What I saw was very promising and I was excited to see the finished product, whenever that may be.
Now, thanks to the French language site Stikkit, we have the finished product:  the Team 5.10: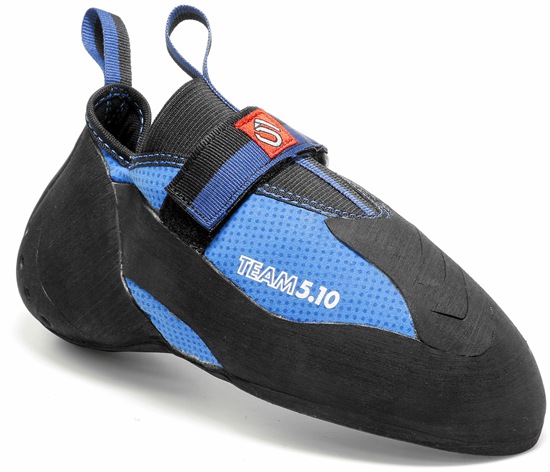 Apparently inspired by the Jet7, Dragon and 5x shoes, the Team 5.10 has a new heel and Stealth Mystique 3.5 mm rands and outsole.  Don't get too excited though, it will be the Spring of 2010 before you can get your hands on a pair.
New Five Ten products for Spring 2010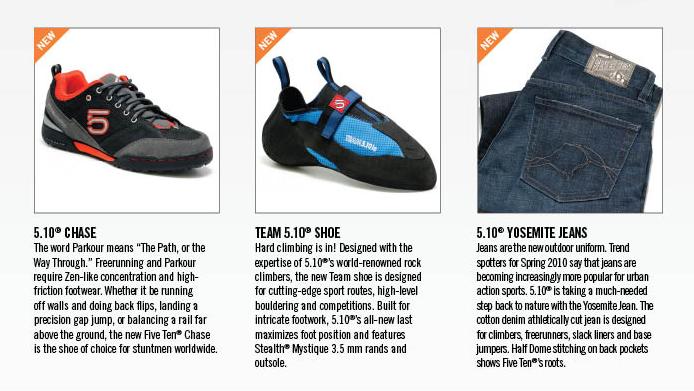 Thanks to the excellent French site Kairn for the tip!