I learned a few things while coaching/belaying/juding at this weekend's USAC SCS Youth Divisionals held at Adventure Rock, my home gym.
First, I learned that while there are no scientific studies to support this hypothesis, having the name Alex Johnson means you are predisposed to being an excellent rock climber.  Many of you are already familiar with the female Alex Johnson who is well known for winning a World Cup and sending V12.  What many of you may not know is that there is an equally talented and equally tall and lanky male Alex Johnson lurking in the Midwest.
I've watched this male version of the Alex Johnson climbing machine over the years at several youth comps.  He's been making steady improvement in his climbing until this past year or so when he has simply taken his skills to another level.  The very "brave and humble"™ Johnson easily won his division at the comp yesterday, and recent Facebook stalking revealed that he has begun to take his skills out on the real rock with an impressive onsight flash of B.O.H.I.C.A. (5.13b) at the Red River Gorge (his first 5.13 one of his first 5.13s, thanks to ODub for the correction).
Second, I learned that I'm apparently not the only person who reads this blogsite.  Despite statistical evidence to the contrary, I've always operated under the assumption that no one ever notices what I do here.  Somewhat surprisingly, throughout the weekend I came across several people that complimented me on the site.  Thanks to everyone that took a minute to say hi, and shoutout to ODub who I had a chance to chat up while watching his daughter climb.
Finally, the oft-used phrase around our gym is that "it's all about giving back to the kids" and this weekend was no exception.  Normally I would have been bent out of shape about not climbing outside on a weekend with such nice weather, but I really enjoy these opportunities to "give back to the kids".  To be able to help facilitate an event like this and watch kids pushing themselves to climb their best was a lot of fun.  I've been coaching and attending youth comps for several years now so I've been able to watch many of these kids grow up which has been great.  It was also nice to see the female Alex Johnson helping out at the comp by belaying, iso running and climbing french freeing routes to hang ropes.  It's not every day you see a former World Cup winner doing that sort of thing.
As far as results from the comp, I would link to them if I could find them.  I was too busy all weekend to take any pictures, but I know you will be able to find some in the near future at the excellent photo site ClimbingPix.com.  In the meantime, here are a couple of grainy iPhone shots that have nothing to do with actual climbing:
Boiling pasta for the kick-off party feast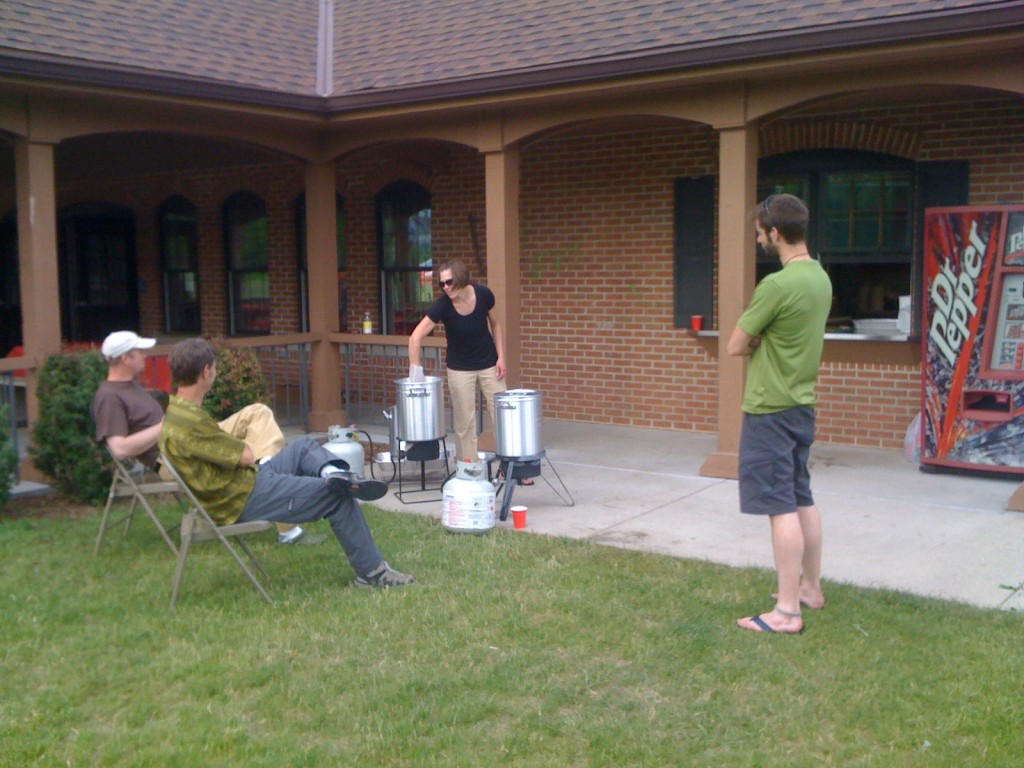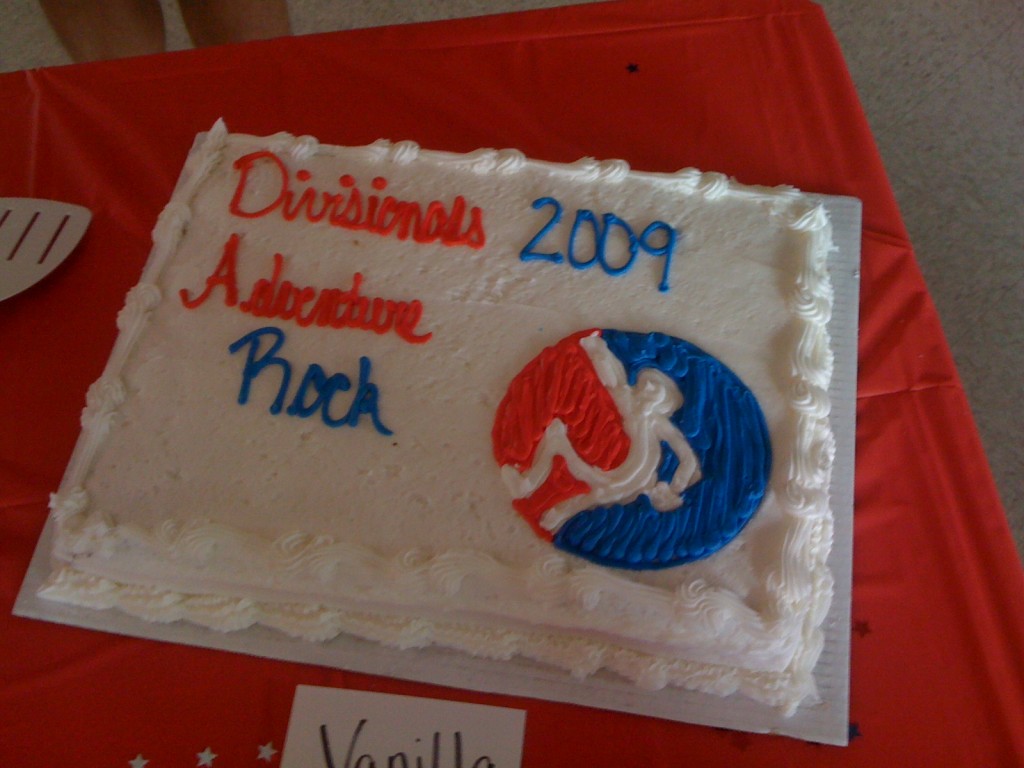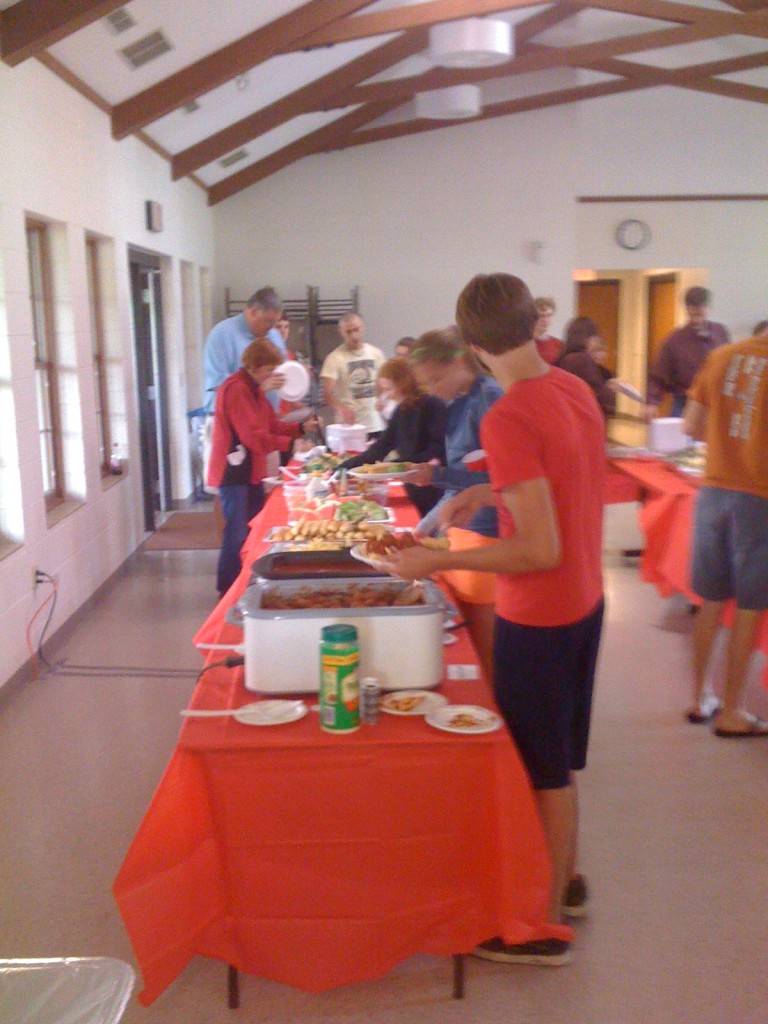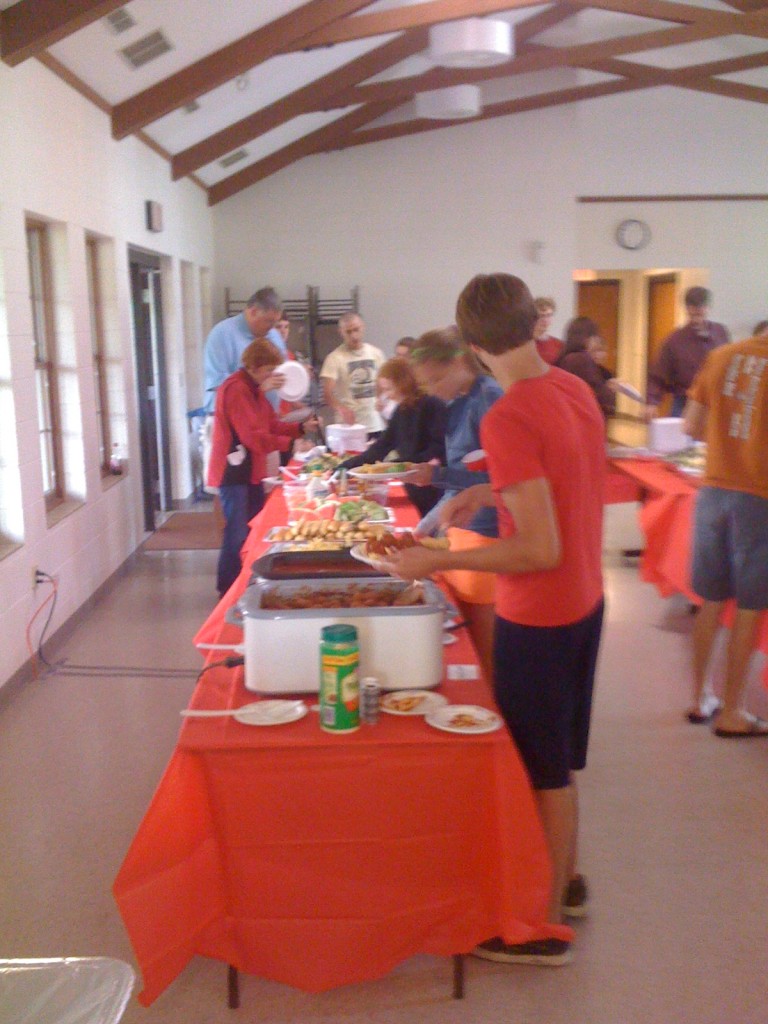 SoIll holds, always a crowd pleaser