I have to admit that I lived the past several years in a bubble, believing that Devil's Lake was the only place to climb in the entire state of Wisconsin.  Thanks to the generous beta donations of many on MountainProject.com, the bubble is quickly popping.  Many, many areas have been added and it seems like there are always new crags popping up.  Two such crags are the small bouldering areas of Quincy Bluff Preserve and Rattlesnake Mound that were added to MP late this summer.  With a forecast for unseasonably mild weather, I set out for central Wisconsin on Wednesday with these two areas as my objective.
Rattlesnake Mound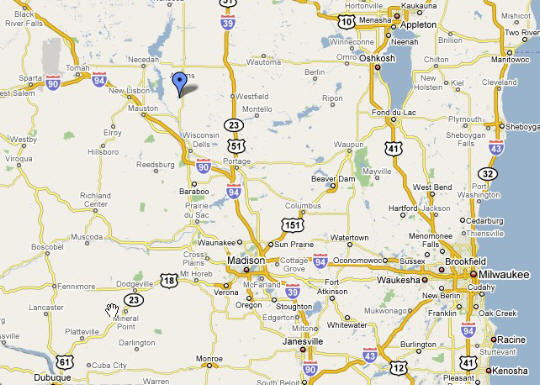 First up, I wanted to check out Quincy in the hopes of quickly ticking off the classic line there.  The problem in question takes an amazing line up a gently overhanging face using a really bad crimp followed by a throw to a slopey lip.  In my opinion it is one of the coolest looking lines in the entire state.  There's only one problem…climbing is not allowed in the Quincy Bluff Preserve.  Doh!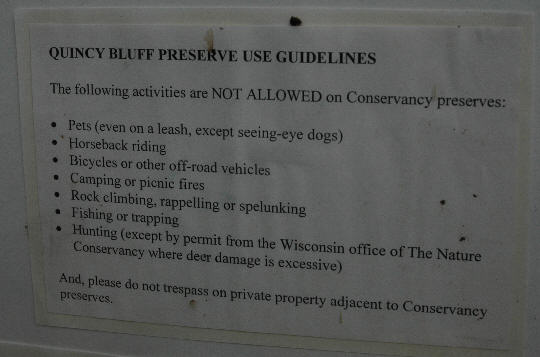 So with that defeat fresh on my mind, I made the short drive over to Rattlesnake Mound.  I was a bit surprised with what I found.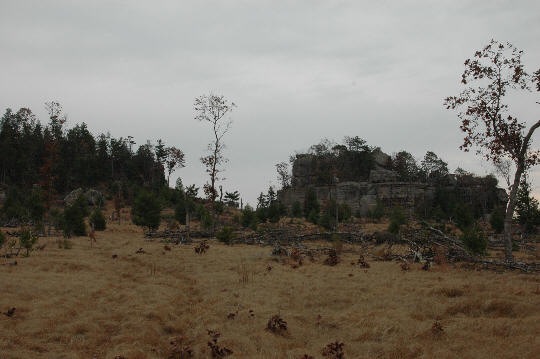 Due to recent tornado activity, many of the trees in the area are gone and a grassy field is all that remains.  It offers a great setting for two large boulders in the field at the left side of the above picture.  The rock on these boulders feels like a mix between sandstone and quartzite.  The sandstone is of above average quality for Wisconsin and there are a few fun lines on each boulder.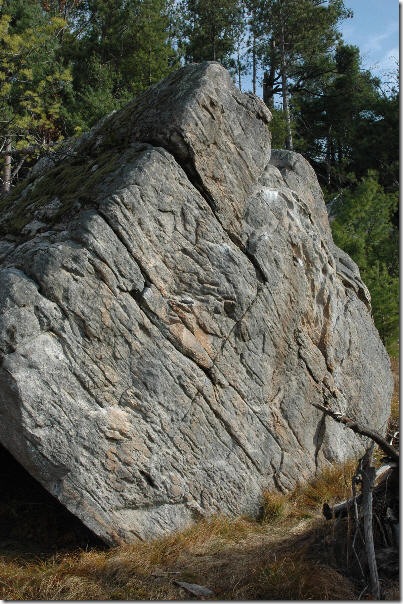 A fun V4 hugs the arete using the corner and the crack on the left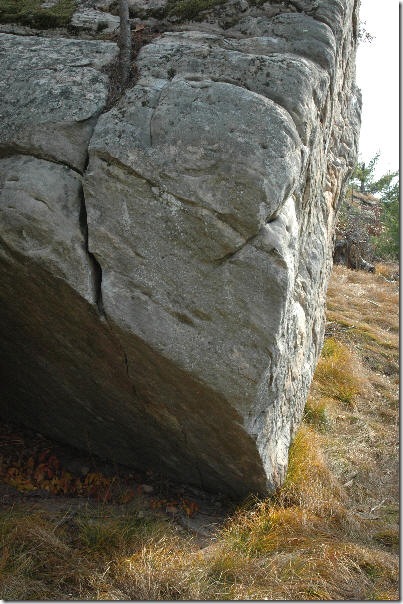 A fun V4 climbs the left corner, and two easy problems climb the face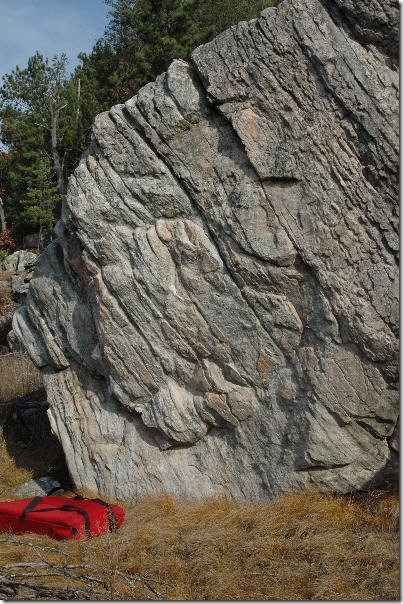 In addition to the two boulders in the field, there are several blocks surrounding the large bluff.  The rock here is very reminiscent of Governor Dodge so it is more friable.  There are a few cool lines established and possibilities for a few more.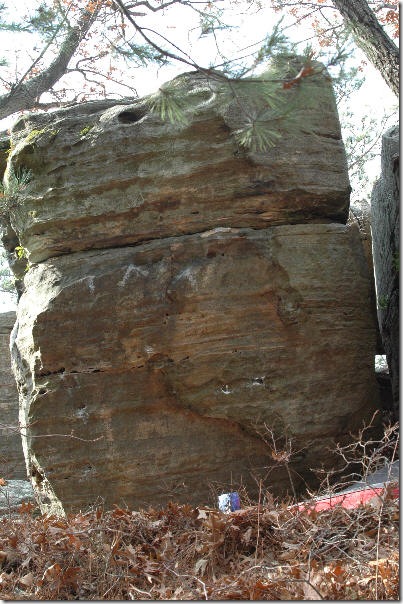 Right now there are not very many established lines at Rattlesnake Mound, but there is more rock to be explored in several directions that could yield more climbing.  If you are looking for a diversion from the bouldering at Devil's Lake or Governor Dodge it is worth a day trip to check out.