A bit of followup on last week's Spring Break edition of News & Notes. Here are a few more links for you to check out:
Many of you are no doubt following Jamie Emerson's updates from Europe on his trip with Ryan Olson and Angie Payne. However, somewhat lost in the double digit shuffle has been Jason Pinto who is the 4th member of their crew. His blog is not updated as often as Jamie's, but he has some more Swizzy pictures that will leave your tips sweating and have you checking prices on flights to Europe. Peep his blogsite!
Dave Graham's Coup De Grace (5.15a, unrepeated)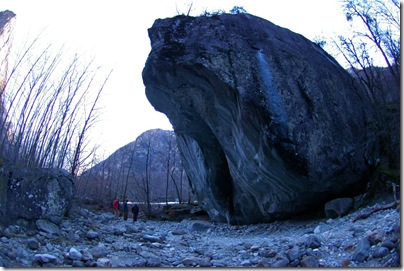 Photo: Jason Pinto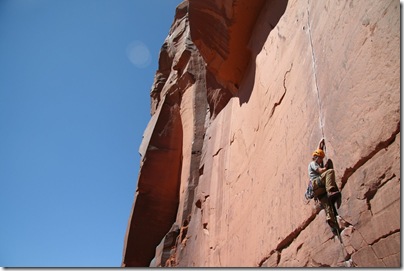 Photo: Dream In Vertical Blog
I mentioned last week about Ty Landman cleaning up in SoCal brother Jeff and Harry Robertson, but I failed to mention that Jon Cardwell was along for the trip as well. Jon also repeated Matt Birch's

Somewhere in Time

and agreed with Ty's downgrade to V12. For more info check out

Ty's trip report

and

Jon's trip report

. Also check out the new

Vegas Bouldering blog

for a few more pictures from their leg in Vegas.
Ty Landman attempting Ethan Pringle's Wet Dream (V12). He didn't send but Jon Cardwell did pull off the 2nd ascent.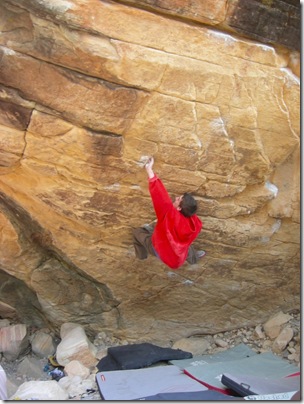 Photo: Vegas Bouldering