These days I don't get to spend as much time on MVM as I would like, however when I received an email from a reader alerting me to a possible ethical lapse in one of their latest videos I was sure to check it out.
What I found was a video featuring Isaac Caldiero bouldering outside of St. George, UT. He had scoped out a nice new line coming out of a very low cave, but he felt like it could start lower in the cave if only there was more room underneath the roof. In order to create more room underneath the boulder he dug out the base of the boulder with shovels (see below):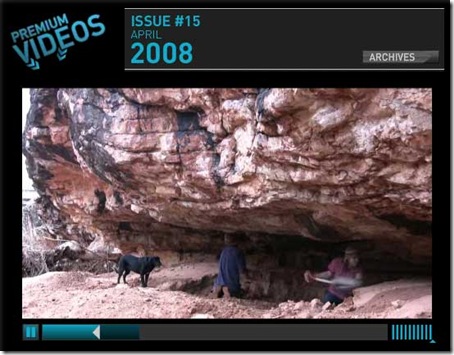 With all the problems that climbers already cause at climbing areas with erosion simply from moving around and using pads, digging a large hole in the ground seems a bit excessive. I assume that this wall is probably in the middle of nowhere and a certain amount of manicuring of boulder landings takes place all the time, but how much is too much? What does everyone else think? Take the poll and leave your comments.
[poll id='72']