Sir Edmund Hillary, probably the first person (along with Tenzing Norgay) to summit Mt. Everest in 1953 died Friday in New Zealand. Famous for both his strength and his humility, Hillary dedicated his life after his Everest success to furthering humanitarian causes in the Everest region. While not directly related to rock climbing, I think it is safe to say that his efforts some 55 years ago have inspired generations in all walks of life.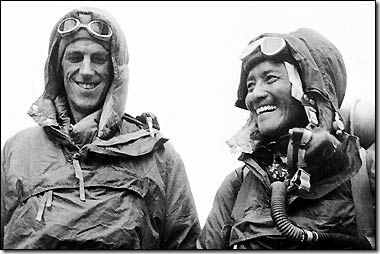 Sir Edmund Hillary with Tenzing Norgay after they summited Mt. Everest in 1953.
Update:  Here is an article with a bit more story on his life.